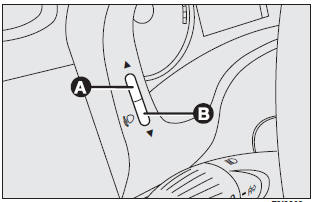 Proper adjustment of the headlight beams is of vital importance for your safety and comfort and also for the other road users. It is also a specific regulation of the road traffic code. To ensure you and other drivers have the best visibility conditions when travelling with the headlights on, the headlights must be set properly.
Contact Fiat Dealership to have the headlights properly adjusted. Check beam aiming every time the load carried changes.
See also:
Traction Control System (TCS)
This system monitors the amount of wheel spin of each of the driven wheels. If wheel spin is detected, brake pressure is applied to the slipping wheel(s) and engine power is reduced to provide enh ...
Magnetic card/ticket slots
The slots for holding magnetic cards and tickets (phone card, toll slips, etc.) can be found on the central tunnel unit. WARNING Do not travel with the glove compartment open: risk of passenger ...
Child Restraints
Everyone in your vehicle needs to be buckled up at all times, including babies and children. Every state in the United States, and all Canadian provinces, require that small children ride in prope ...