The scheduled service must be carried out every 20,000 km.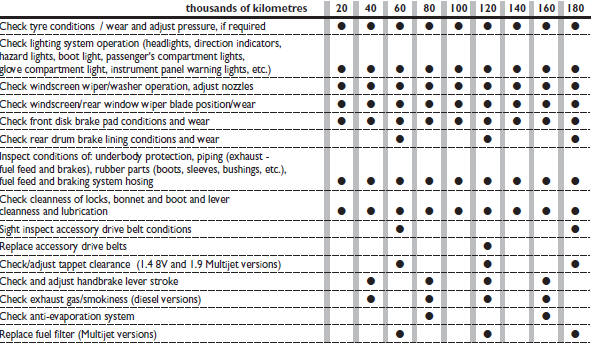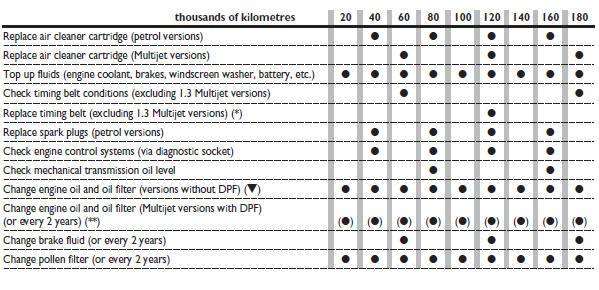 (*) Or every 4 years for very demanding use (cold climate, idling in city traffic, dusty areas).
Or every 5 years, regardless from the distance traveled.

(O) Every 30.000 km or 2 years for Multijet versions

(**) Engine oil and oil filter shall be changed according to their actual exhaust conditions, indicated by warning light/message (where provided) on the instrument panel (see section "Warning lights and messages").
See also:
Driving style
Starting Do not warm the engine when the vehicle is stationary or at high or low revs: in this way the engine will warm up gradually increasing consumption and emissions. You should drive off slo ...
Change Engine Oil Indicator System
Change Engine Oil Your vehicle is equipped with an engine oil change indicator system. The "Change Engine Oil" message will flash in the EVIC display for approximately 10 seconds after a single c ...
Left-hand direction indicator
(green - intermittent) The warning light turns on when the direction indicator control lever is moved downwards or, together with the right indicator, when the hazard warning light button is pr ...