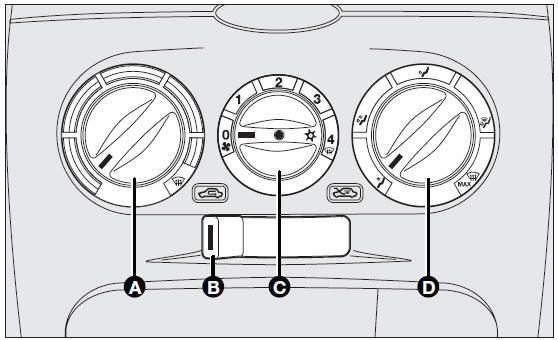 See also:
Headlights
ADJUSTING THE HEADLIGHT BEAM The correct positioning of the headlight beams is very important for the comfort and safety, not only of the person driving the vehicle but also all other road users. ...
Driving style
Starting Do not warm the engine when the vehicle is stationary or at high or low revs: in this way the engine will warm up gradually increasing consumption and emissions. You should drive off slo ...
Jacking the vehicle
WITH THE JACK See "If a tyre is punctured", in this section. The jack should only be used to change a wheel on the vehicle for which it was designed. It should not be put to other uses or employe ...