For the driver and front passenger, cupholders are located on the floor console between the front seats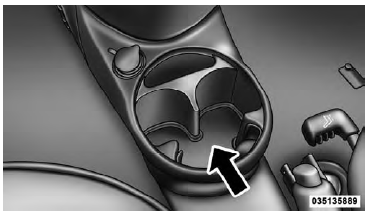 Front Cupholders
For rear passengers, there are cupholders located on the floor between the front driver and passenger seats.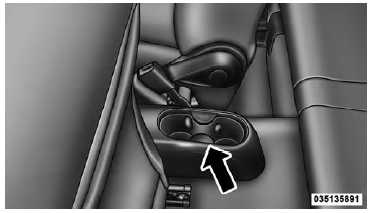 Rear Cupholders
See also:
MMT In Gasoline
MMT is a manganese containing metallic additive that is blended into some gasoline to increase the octane number. Gasoline blended with MMT offers no performance advantage beyond gasoline of the ...
Blades
Periodically clean the rubber part using special products; TUTELA PROFESSIONAL SC 35 is recommended. If the rubber blades are bent or worn they should be replaced. In any case they should be chan ...