For the driver and front passenger, cupholders are located on the floor console between the front seats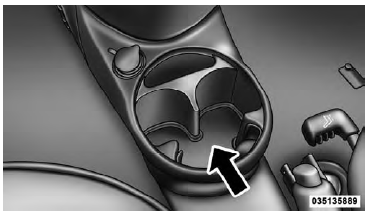 Front Cupholders
For rear passengers, there are cupholders located on the floor between the front driver and passenger seats.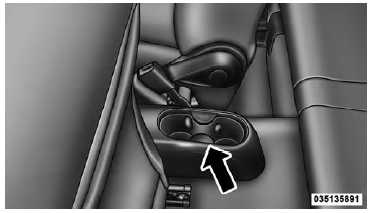 Rear Cupholders
See also:
Interior Fuses
The interior fuse panel is part of the Body Control Module (BCM) and is located on the driver's side under the instrument panel. Fuse Panel ...
Suggestions For Obtaining Service For YourVehicle
Prepare For The Appointment If you're having warranty work done, be sure to have the right papers with you. Take your warranty folder. All work to be performed may not be covered by the warranty. ...
Useful advice for lengthening the life of your battery
To avoid draining your battery and lengthen its life, observe the following indications: – when you park the vehicle, ensure the doors, tailgate and bonnet are closed properly; – the ceiling light ...