IMPORTANT When topping up take care not to confuse the various types of fluids: they are all incompatible with one another and could seriously damage the car.
IMPORTANT Never smoke while working in the engine compartment: gas and inflammable vapours may be present, with the risk of fire.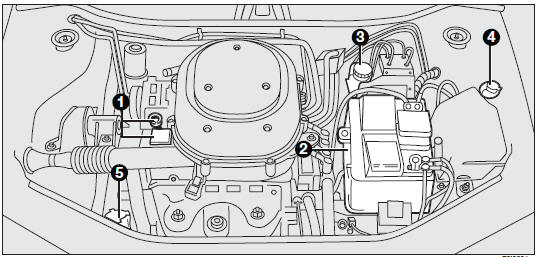 1.28V version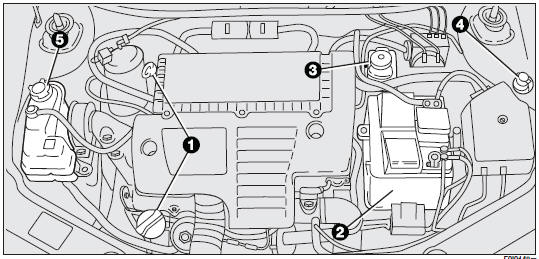 1.3 Multijet version
1 Engine oil
2 Battery
3 Brake fluid
4 Windscreen/rear window/headlight washer fluid
5 Engine coolant
See also:
13. Power Steering System Warning
This light is used to manage the electrical warning of the EPS (Power Steering System). Refer to "Power Steering" in "Starting and Operating" for further information. ...
Performance
Top admitted speed after initial car use in km/h. ...
11. Seat Belt Reminder Light
When the ignition switch is first turned to ON/ RUN, this light will turn on if the driver's seat belt is unbuckled, a chime will sound. When driving, if the driver's seat belt remains unbuckled ...