The key fob contains the Remote Keyless Entry (RKE) transmitter with an integrated key. To use the mechanical key simply press the mechanical key release button.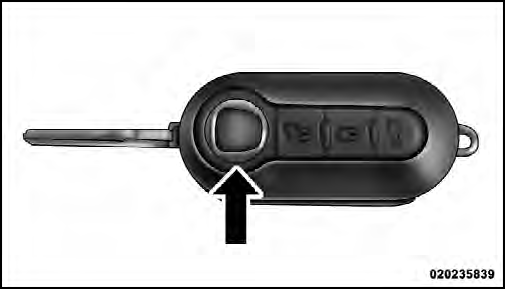 Mechanical Key Release Button
The vehicle is supplied with a code card containing key code numbers to order duplicate keys, and the authorized dealer that sold you your new vehicle has the key code numbers for your vehicle locks. These numbers can be used to order duplicate keys.