EUROPEAN HOMOLOGATION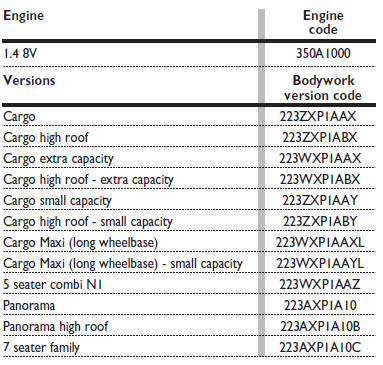 HOMOLOGATION FOR SPECIFIC MARKETS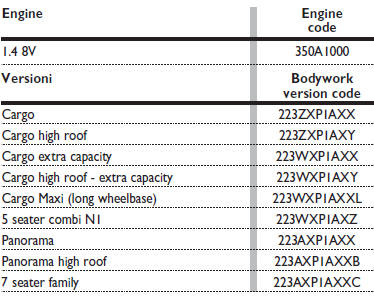 EUROPEAN HOMOLOGATION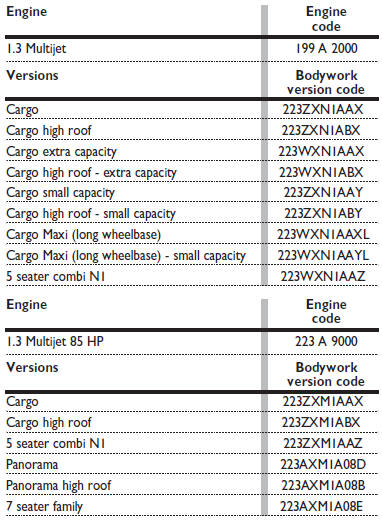 HOMOLOGATION FOR SPECIFIC MARKETS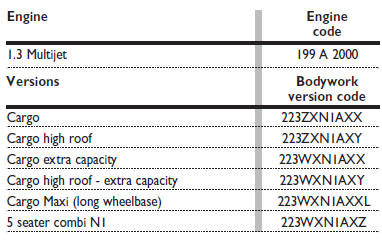 EUROPEAN HOMOLOGATION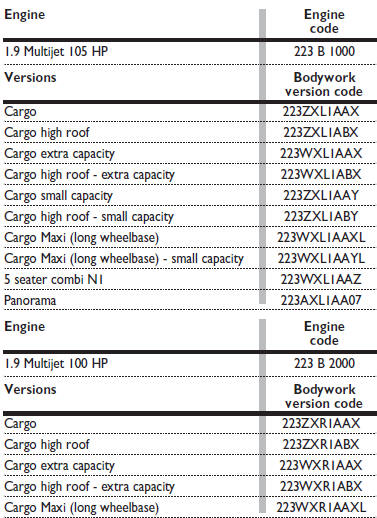 HOMOLOGATION FOR SPECIFIC MARKETS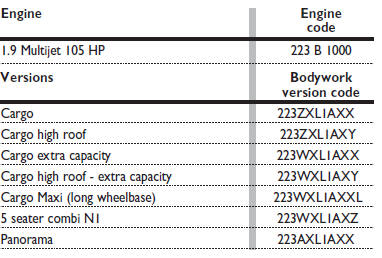 EUROPEAN HOMOLOGATION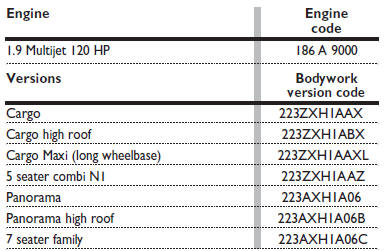 See also:
(D) Drive Vehicle
Immediately after injecting sealant and inflating the tire, drive the vehicle 5 miles (8 km) or 10 minutes to ensure distribution of the TIREFIT Sealant within the tire. Do not exceed 55 mph (88 k ...
Dimensions
Dimensions are expressed in mm. Height is intended on an unladen vehicle Unladen boot volume (Fiat Doblò Cargo versions): 3,2 m3. Unladen boot volume (Fiat Doblò Passengers Transpo ...
1. Glow Plug Light — If Equipped
The Glow Plug light will flash during engine oil viscosity sensor measurement in cold weather. During this measurement (up to 10 seconds), the starter will be disabled. If the measured oil visc ...