DRAINING THE CONDENSE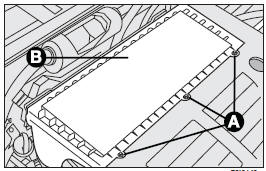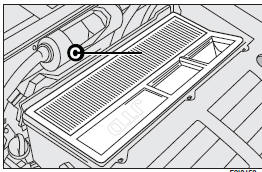 The presence of water in the fuel circuit may cause serious damage to the entire injection system and cause irregular engine operation. If warning light

or

comes on the dial (on certain versions a message is displayed on the reconfigurable multifunction display), contact Fiat Dealership as soon as possible to have the system relieved. Should the above warning indication come one immediately after topping up, water has probably been poured into the tank: turn the engine off immediately and contact Fiat Dealership.
See also:
Materials Added To Fuel
All gasoline sold in the United States is required to contain effective detergent additives. Use of additional detergents or other additives is not needed under normal conditions and would result ...
Trip Button
The TRIP button, located on the right steering column stalk, can be used to display and to reset the previously described values. • A short button press displays the different values. • A long but ...
Rear seats (where provided)
According to versions, two or three head restraints can be provided. To remove the head restraints, first remove the rear parcel shelf (see paragraph "Extending the boot"), press button (A) set ...