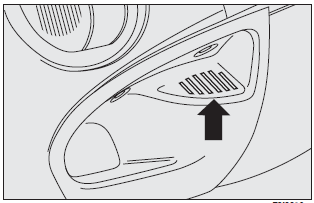 A coin tray may be found on the dashboard on the central tunnel according to the versions.
See also:
The eco:Drive system
An innovative software program developed with Microsoft, called eco:Drive, is available to new Fiat Doblò drivers. The system uses the USB port to analyse the driving style helping the driv ...
Cellular phone set-up
The system set-up consists of: Ц a dual-purpose aerial (sound system + cellular phone), on the vehicle roof; Ц a dual-purpose aerial connection wires and ten-pin connector wiring fig. 146. Ц a do ...
Freeing A Stuck Vehicle
If your vehicle becomes stuck in mud, sand or snow, it can often be moved by a rocking motion. Turn your steering wheel right and left to clear the area around the front wheels. Then shift back an ...