Through this option it is possible to activate (ON) or deactivate (OFF) the Trip B (partial trip) which show "partial mission" information corresponding to: Trip Dist. B, Avg. Consump. B, Avg. Speed B, Time B. For further information see "General trip - Trip B".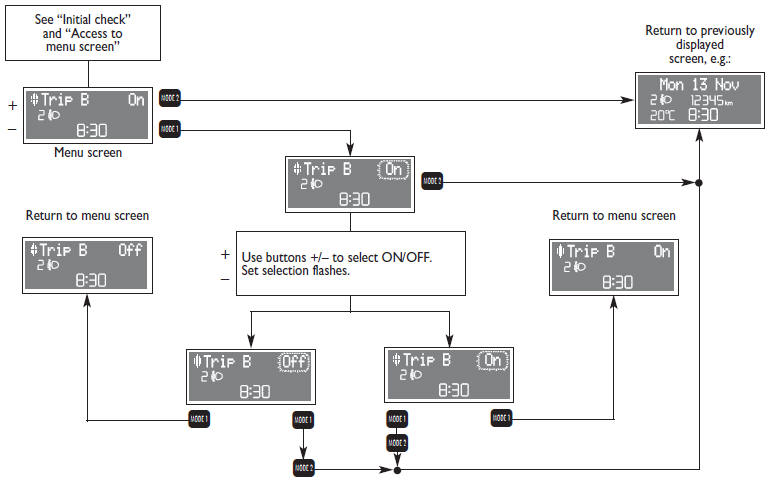 See also:
The Hands-Free Kit
The basic characteristic of this hands-free kit is voice recognition with Bluetooth wireless technology. With this system you can make and receive calls safely and securely by using either voice c ...
Engine Oil Filter
The engine oil filter should be replaced with a new filter at every engine oil change. Engine Oil Filter Selection All of this manufacturer's engines have a full-flow type disposable oil filter. ...
Installation of electric / electronic devices
Electric/electronic devices installed after buying the car or in aftermarket shall bear the and marking: Fiat Auto S.p.A. authorizes the installation of transceivers provided that installation ...