Turning the ignition key to MAR, the multifunction display shows the message "Check active": the diagnostic phase of all the electronic systems on the car has started. This lasts few seconds: if no faults are detected, when the engine has started, the display shows the "Check OK" message. See section "Warning lights and messages" if faults are found.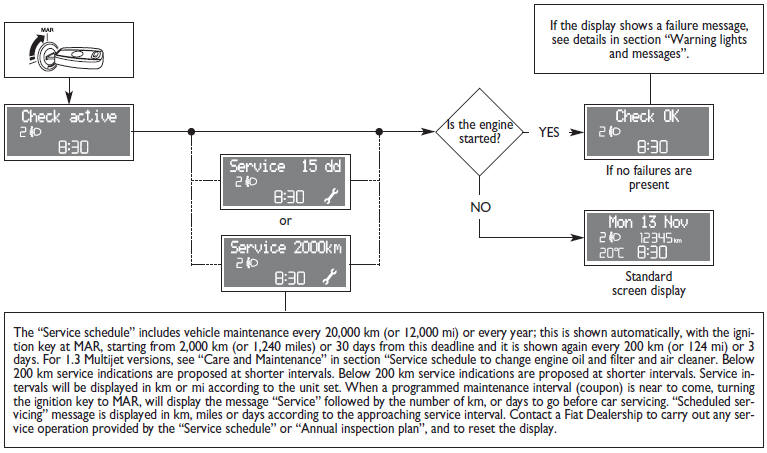 See also:
Spark plugs
The cleanness and soundness of the spark plugs are very important for keeping the engine efficient and polluting emissions down. The appearance of the spark plug, if examined by an expert eyes, is ...
Scheduled servicing
Correct maintenance of the vehicle is essential for ensuring it stays in tiptop condition for a long time to come. This is why Fiat has programmed a series of checks and maintenance operations ev ...
To reduce memorised speed
The speed memorised can be increased in two ways: ❒ disengaging the device and then memorising the new speed; or ❒ keeping the ring (B) pressed at (–) until reaching the new speed whi ...