The spare tire is stowed to the underbody below the cargo area.
1. Remove the plug located in the rear cargo area.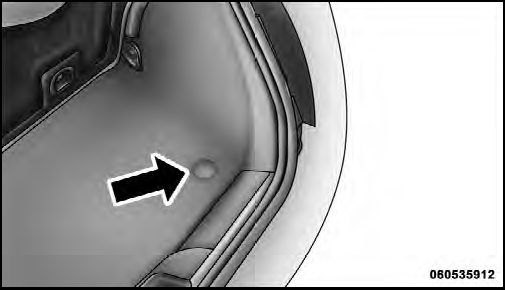 Winch Access Plug
2. Fit the wrench tool over the drive nut. Use the wrench to rotate the nut counterclockwise until the spare is on the ground with enough slack in the cable to allow you to pull the tire out from under the vehicle.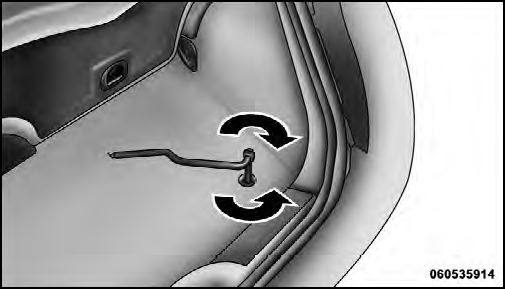 Lowering/Raising Spare Tire

CAUTION!
The winch mechanism is designed for use with the jack wrench tool only. Use of an air wrench or other power tools is not recommended and they can damage the winch.
3. Pull the spare tire out from under the vehicle.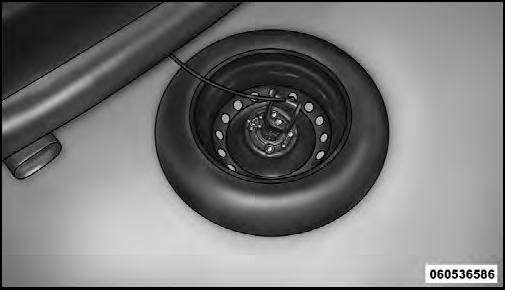 Spare Tire
4. When the spare is clear, remove the knob or plastic molded nut by rotating it counter-clockwise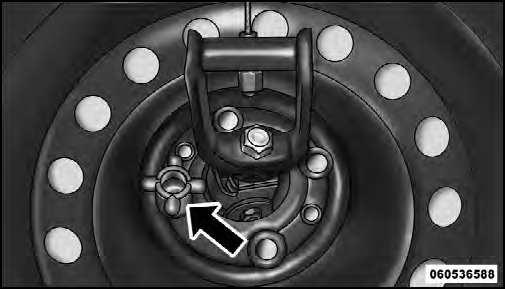 Plastic Molded Nut
5. Tilt the retainer at the end of the cable and pull it through the center of the wheel.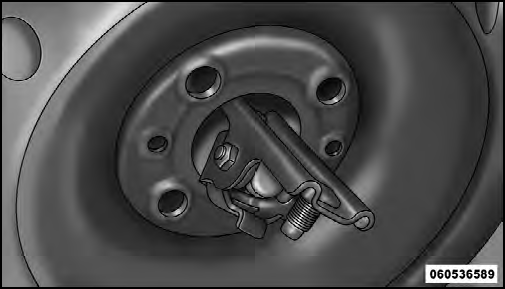 Retainer
See also:
Rear seats (where provided)
According to versions, two or three head restraints can be provided. To remove the head restraints, first remove the rear parcel shelf (see paragraph "Extending the boot"), press button (A) set ...
Ceiling light
With toggling lens To change the bulb, proceed as follows: ❒ remove the ceiling light by releasing the clipped on lens frame in the point shown by the arrow; ❒ open the containe ...
Model plate
The plate is to be found on the front crossmember of the engine compartment and bears the following identification data: A - Manufacturer' name. B - Homologation number. C - Vehicle type code. ...