The signs you see on this page are very important. They highlight those parts of the handbook where, more than anywhere else, you should stop for a minute and read carefully.
As you can see, each sign has a different symbol to make it immediately clear and easy to identify the subjects in the different areas: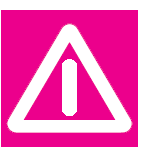 Personal safety.
Important: total or partial failure to follow these instructions can place driver, passengers or others in serious danger.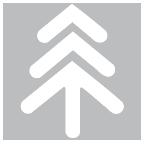 Protecting the environment.
This shows you the correct procedures to follow to ensure that the vehicle does not harm the environment.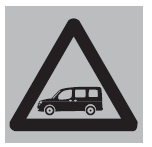 Vehicle well-being.
Important. Total or partial failure to follow these instructions will result in the risk of serious damage to the vehicle and may invalidate the warranty as well.
See also:
TIREFIT Kit
Small punctures up to 1/4 in (6 mm) in the tire tread can be sealed with TIREFIT. Foreign objects (e.g., screws or nails) should not be removed from the tire. TIREFIT can be used in outside temper ...
General instructions for using the seat belts
The driver must comply with (and have the vehicle occupants follow) all the local legal regulations concerning the use of seat belts. Always fasten the seat belts before starting. Seat belts are ...
Automatic Locking Retractor Mode (ALR) — IfEquipped
In this mode, the shoulder belt is automatically prelocked. The belt will still retract to remove any slack in the shoulder belt. The Automatic Locking Mode is available on all passenger-seating po ...