On vehicles equipped with a power convertible top, the power convertible top switch is located on the overhead console. The switch contains two buttons. The passenger side button, which is used to open the power top, and the driver side button, which is used to close the power top.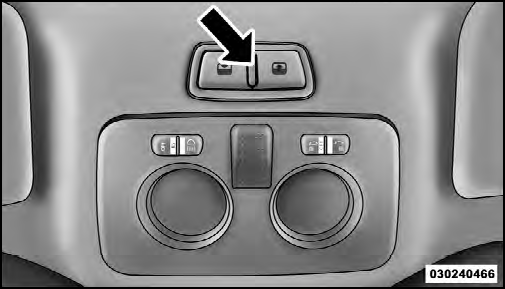 Power Convertible Top Sw

NOTE: The power top buttons will operate when the ignition switch is turned to the ON/RUN or ACC position and when in the power accessory delay.