With this function the display repeats information relevant to the Radio (selected radio station frequency or RDS message, automatic tuning or AutoSTore), audio CD (track number).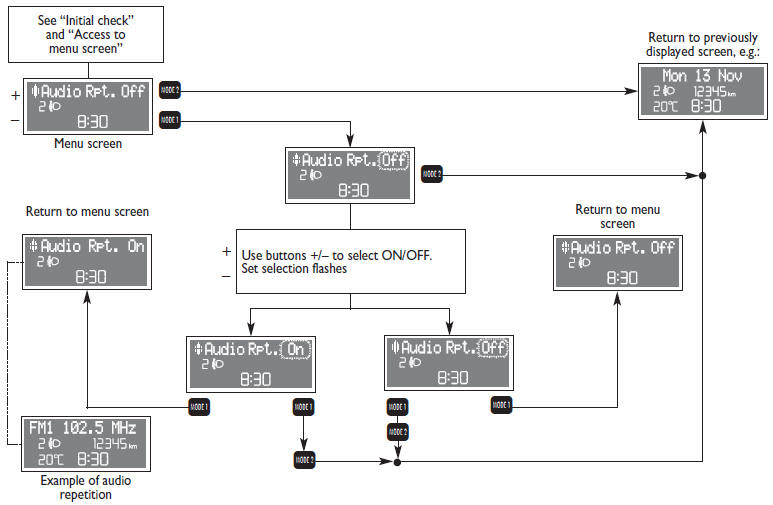 See also:
Radio Operation And Mobile Phones
Under certain conditions, the mobile phone being on in your vehicle can cause erratic or noisy performance from your radio. This condition may be lessened or eliminated by relocating the mobile ph ...
Traction Control System (TCS)
This system monitors the amount of wheel spin of each of the driven wheels. If wheel spin is detected, brake pressure is applied to the slipping wheel(s) and engine power is reduced to provide enh ...
Recirculation Control
When outside air contains smoke, odors, or high humidity, or if rapid cooling is desired, you may wish to recirculate interior air by pressing the RECIRCULATION control button. Recirculation mo ...