To correct the date (year - month - day ) proceed as follows: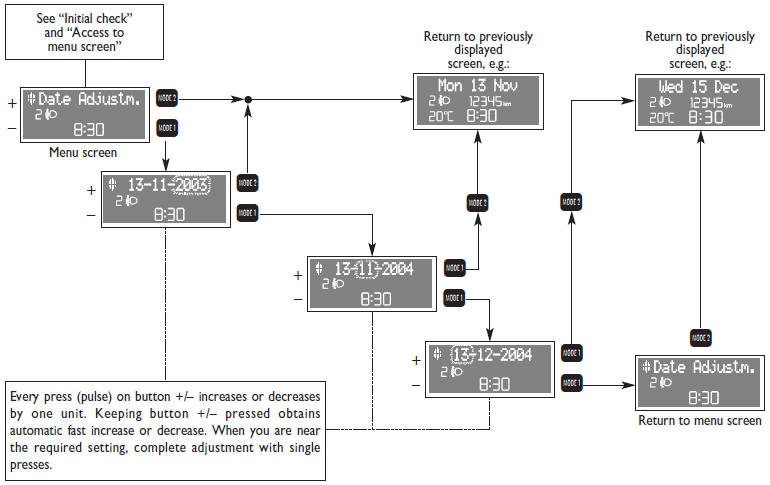 See also:
20. Brake Warning Light
This light monitors various brake functions, including brake fluid level and parking brake application. If the Brake Warning Light turns on it may indicate that the parking brake is applied, tha ...
ABS system
The car is fitted with an ABS braking system, which prevents the wheels from locking when braking, makes the most of road grip and gives the best control when emergency braking under difficult roa ...
Low brake fluid level
Turning the ignition key to MAR the warning light on the dial turns on, but it should go off after few seconds. The warning light turns on (together with the message on the display) when the ...