To correct the date (year - month - day ) proceed as follows: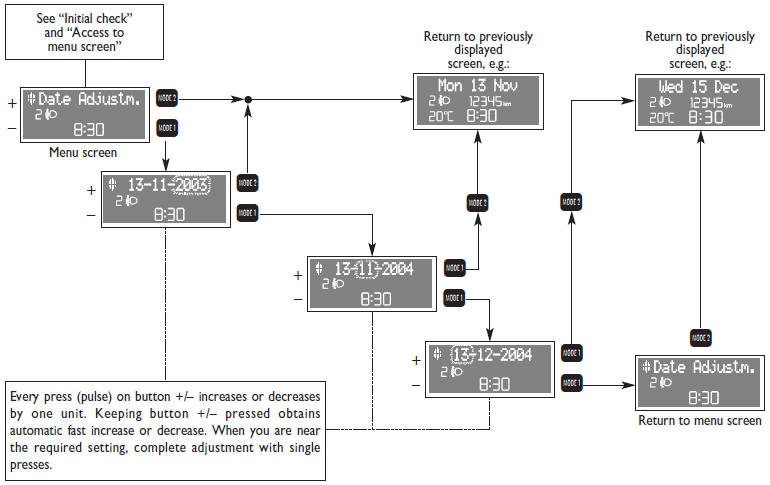 See also:
Changing a wheel
Please note: Ц The jack weighs 1.85 kg Ц The jack requires no adjustments Ц The jack cannot be repaired. If it breaks it must be replaced with a new jack Ц No tool with the exception of the ...
Fuse location
The fuses of the car are grouped into two fuse boxes to be found respectively on the dashboard and in the engine compartment. Fuse box on the dashboard Loosen the two screws (A) and open the cover ...
ABS system
The car is fitted with an ABS braking system, which prevents the wheels from locking when braking, makes the most of road grip and gives the best control when emergency braking under difficult roa ...