The interior fuse panel is part of the Body Control Module (BCM) and is located on the driver's side under the instrument panel.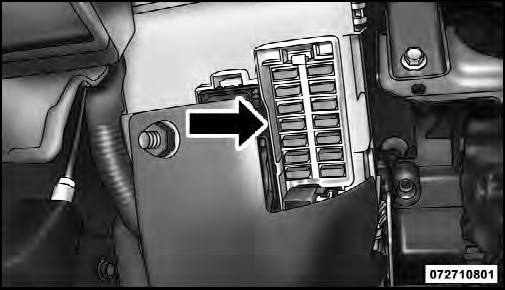 Fuse Panel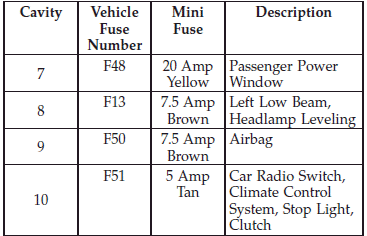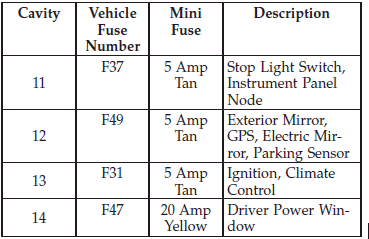 See also:
How to warm up the engine after is has just started (petrol and diesel versions)
– Begin to move forward slowly letting the engine turn at medium revs. Do not accelerate abruptly. – Do not push the engine to its limit for the first few kilometers. You are recommended to wait u ...
Gasoline/Oxygenate Blends
Some fuel suppliers blend unleaded gasoline with oxygenates such as 10% Ethanol, MTBE, and ETBE. Oxygenates are required in some areas of the country during the winter months to reduce carbon mono ...
Loading
The vehicle maximum load on the tire must not exceed the load carrying capacity of the tire on your vehicle. You will not exceed the tire's load carrying capacity if you adhere to the loading cond ...