Press button h. Each pulse on the button will obtain increase by one unit. Automatic fast increase is obtained by keeping the button pressed for few seconds. When you are near the required value, release the button and complete adjustment with single presses.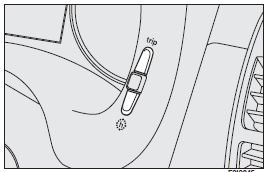 See also:
"Distance unit" (Dist. Unit)
The display gives information according to the set unit (km or mi). To select the required distance units, proceed as follows: ...
Installing the tow hook
The towing device should be fastened to the body by specialised personnel according to any additional and/or integrative information supplied by the Manufacturer of the device. The towing device ...