This gauge shows the temperature of the engine coolant fluid and begins working when the fluid temperature exceeds approx. 50 °C.
Under normal conditions, the needle should move to different positions of the scale according to the working conditions and engine cooling conditions.
C - Low engine coolant temperature

H- High engine coolant temperature
Warning light B-fig. 35 - 37 comes on (on certain versions with the dedicated message on the reconfigurable multifunction display) to indicate that engine coolant temperature is too high; in this event stop the engine and contact Fiat Dealership.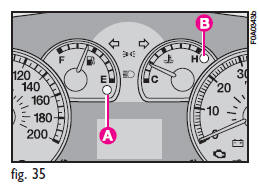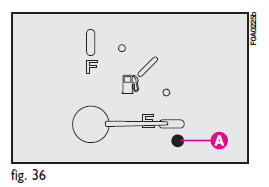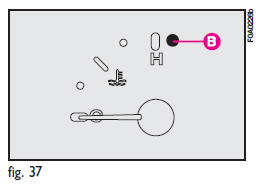 If the needle reaches the red area, stop the engine immediately and contact a Fiat Dealership.