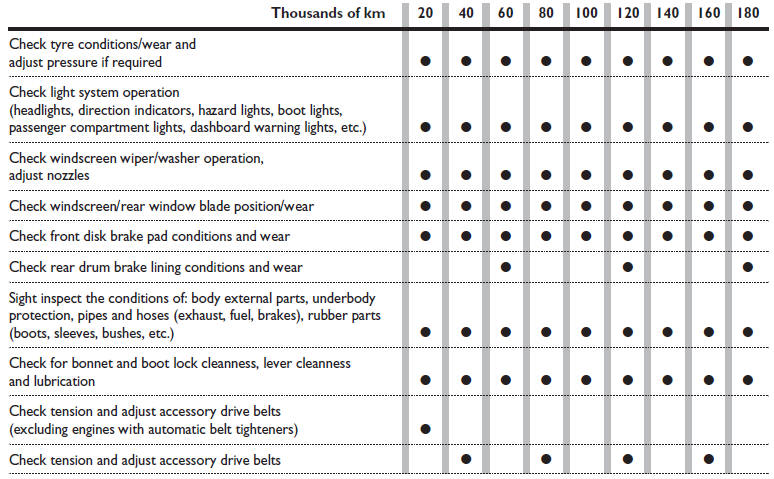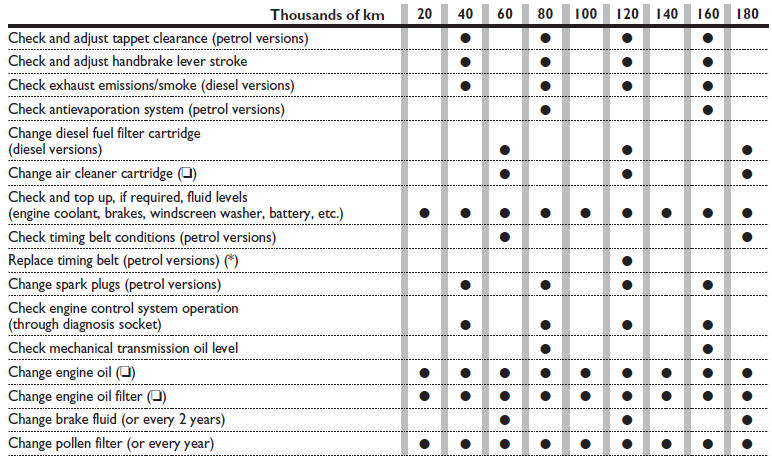 (*) Or every 3 years for particularly demanding use:
- cold/hot climates;
- driving in the city idling for a long time;
- dusty roads or roads covered with sand and/or salt
Or every 5 years, regardless of the km covered and conditions of use.
(❏) Every 30.000 km for 1.3 Multijet versions
See also:
Magnetic card/ticket slots
The slots for holding magnetic cards and tickets (phone card, toll slips, etc.) can be found on the central tunnel unit. WARNING Do not travel with the glove compartment open: risk of passenger ...
Children Too Large For Booster Seats
Children who are large enough to wear the shoulder belt comfortably, and whose legs are long enough to bend over the front of the seat when their back is against the seatback, should use the lap/s ...
Snow tyres
Use snow tyres of the same size as the normal tyres provided with the car. Fiat Dealership will be happy to provide advice concerning the most suitable type of tyre for the customer's requirements. ...