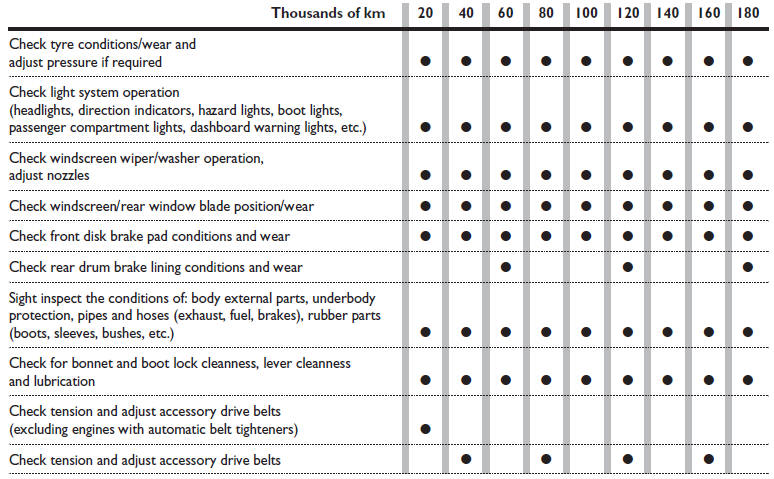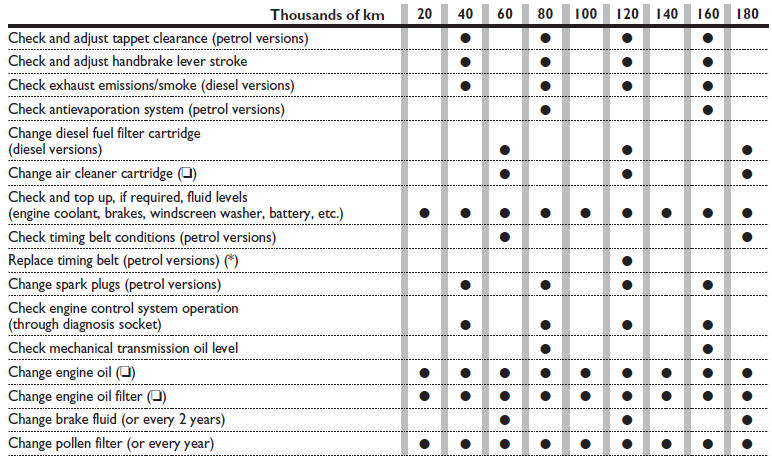 (*) Or every 3 years for particularly demanding use:
- cold/hot climates;
- driving in the city idling for a long time;
- dusty roads or roads covered with sand and/or salt
Or every 5 years, regardless of the km covered and conditions of use.
(❏) Every 30.000 km for 1.3 Multijet versions
See also:
Driver's seat
Only make adjustments when the vehicle is stationary. Moving the seat backwards or forwards Lift the lever A-fig. 50 and push the seat forwards or backwards. You are in the correct position for d ...
Left-hand stalk
The left-hand stalk operates most of the external lights. The external lights can only be switched on when the ignition key is at MAR. The instrument panel and the heating/ventilation (or climate c ...
The Fiat code system
To further protect your vehicle from theft, it has been fitted with an engine immobilising system (Fiat CODE system) which is automatically activated when the ignition key is removed. An electron ...