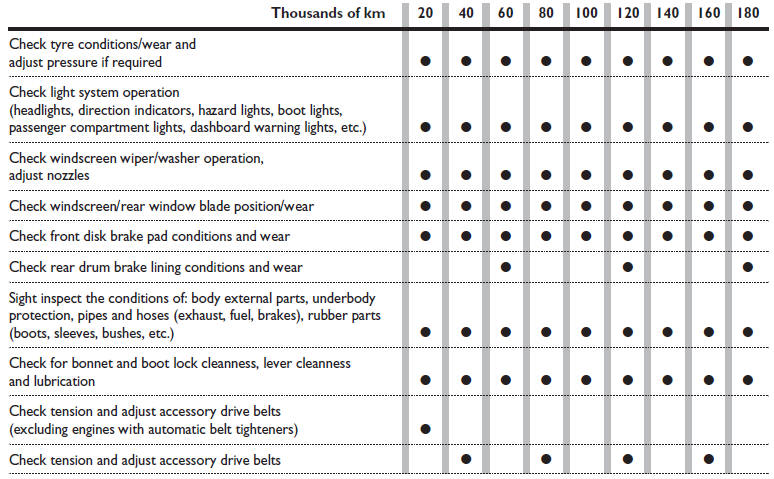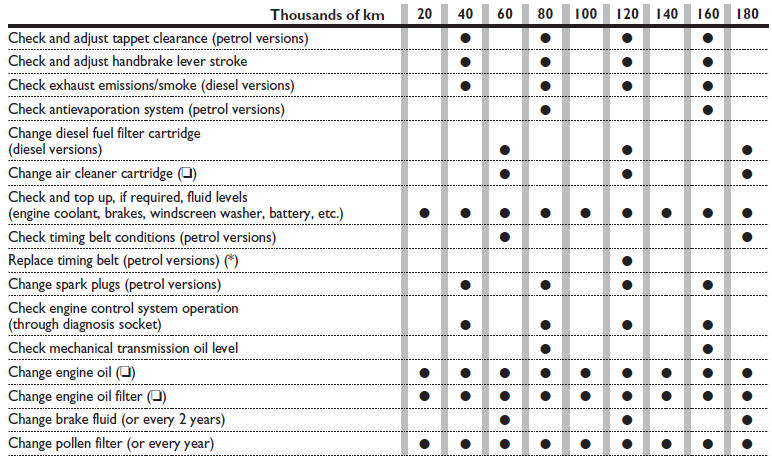 (*) Or every 3 years for particularly demanding use:
- cold/hot climates;
- driving in the city idling for a long time;
- dusty roads or roads covered with sand and/or salt
Or every 5 years, regardless of the km covered and conditions of use.
(❏) Every 30.000 km for 1.3 Multijet versions
See also:
Cellular phone set-up
The system set-up consists of: Ц a dual-purpose aerial (sound system + cellular phone), on the vehicle roof; Ц a dual-purpose aerial connection wires and ten-pin connector wiring fig. 146. Ц a do ...
Spare Tire Removal
The spare tire is stowed to the underbody below the cargo area. 1. Remove the plug located in the rear cargo area. Winch Access Plug 2. Fit the wrench tool over the drive nut. Use the wrench to ...
High temperature engine coolant fluid
Turning the ignition key to MAR the warning light on the dial turns on, but it should go off after few seconds. The warning light turns on (on certain versions together with the message on th ...