With this function it is possible to set the car speed limit which, if exceeded, automatically sounds a buzzer and makes the warning light è with the special message on the display (see "Warning lights and messages" section) come on to alert the driver. To set the speed limit, proceed as follows: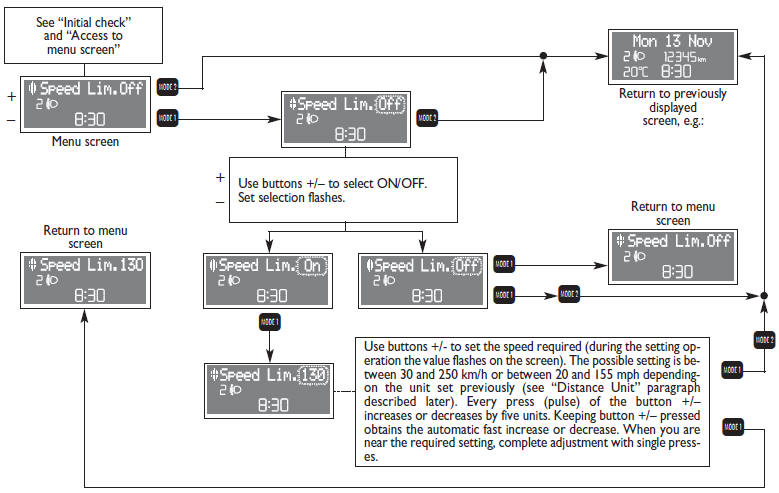 See also:
Floor Mode
Air comes from the floor outlets. Aslight amount of air is directed through the defrost and side window demister outlets. Bi-Level Air is directed through the panel and floor outlets. Press an ...
Protecting the environment
The devices for curtailing petrol engine emissions are the following: ❒ three-way catalytic converter; ❒ Lambda sensor; ❒ fuel evaporation system. In addition, do not let the ...
TIREFIT Kit Components And Operation
1. Sealant Bottle 2. Deflation Button 3. Pressure Gauge 4. Power Button 5. Mode Select Knob 6. Sealant Hose (Clear) 7. Air Pump Hose (Black) 8. Power Plug Using The Mode Select Knob And Hose ...