The menu comprises a series of functions arranged in a "circular fashion" which can be selected through buttons + and - for access to the different select operations and settings (see examples "Lang." and "Date adjustm." below); for further details, also refer to "Access to menu screen" on next page.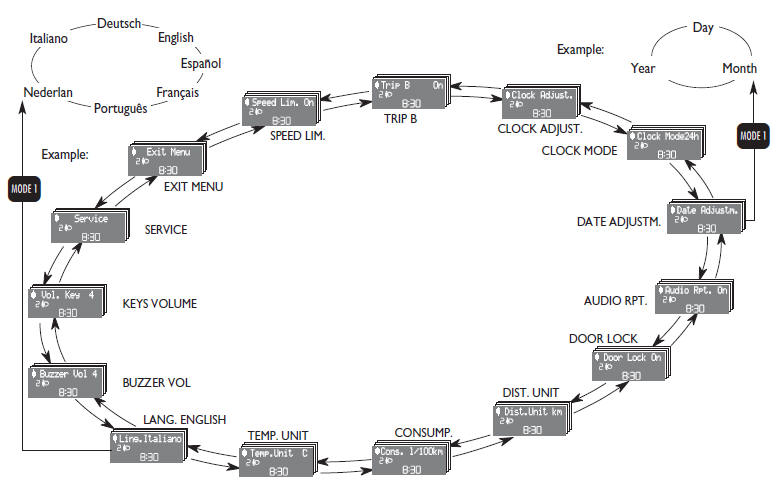 See also:
Suggestions For Obtaining Service For YourVehicle
Prepare For The Appointment If you're having warranty work done, be sure to have the right papers with you. Take your warranty folder. All work to be performed may not be covered by the warranty. ...
Operating Tips
Window Fogging Windows will fog on the inside when the humidity inside the vehicle is high. This often occurs in mild or cool temperatures when it's rainy or humid. In most cases, turning the air ...
Handbrake on
Turning the ignition key to MAR the warning light on the dial turns on, but it should go off after few seconds. The warning light turns on when the handbrake is on. IMPORTANT If the warning lig ...