The menu comprises a series of functions arranged in a "circular fashion" which can be selected through buttons + and - for access to the different select operations and settings (see examples "Lang." and "Date adjustm." below); for further details, also refer to "Access to menu screen" on next page.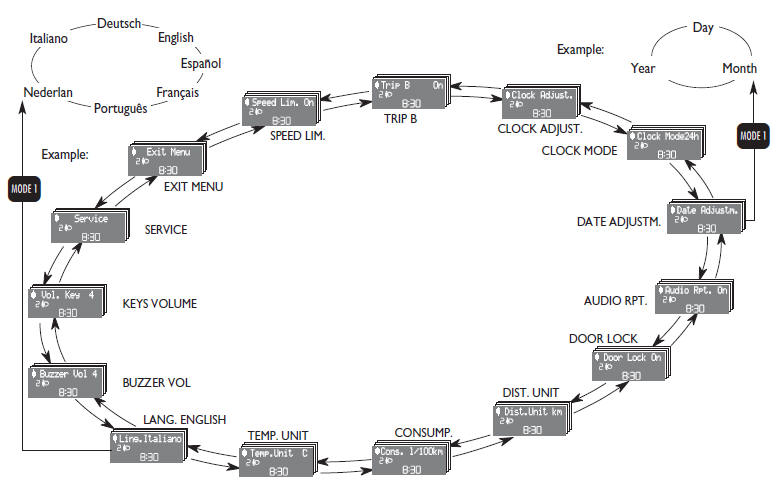 See also:
To reset the memorised speed
If the device has been disengaged for example pressing the brake or clutch pedal, the memorised speed can be reset as follows: ❒ accelerate gradually until reaching a speed approaching the o ...
Starting procedure for petrol versions
Proceed as follows: ❒ Ensure that the handbrake is up; ❒ Put the gear lever into neutral; ❒ Press the clutch pedal down to the floor without touching the accelerator; ❒ ...
Heating
Proceed as follows: ❒ rotate knob (A) (pointer on ) completely to the right; ❒ turn knob (C) to the required speed; ❒ move knob (D) to: to warm the feet and at the same ...