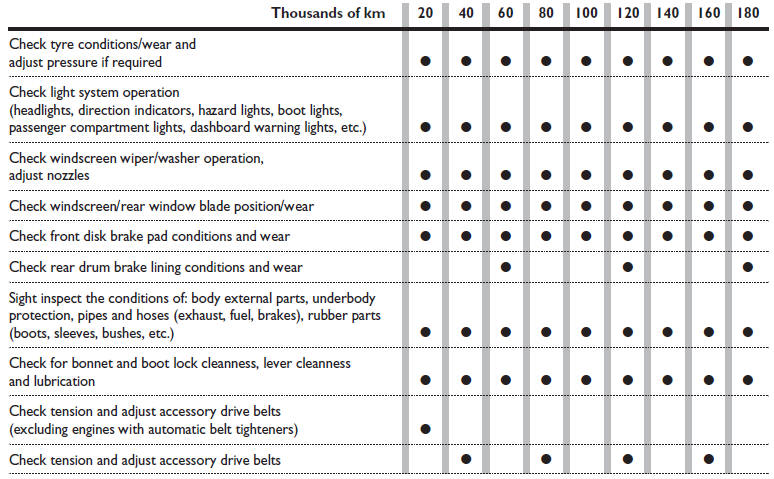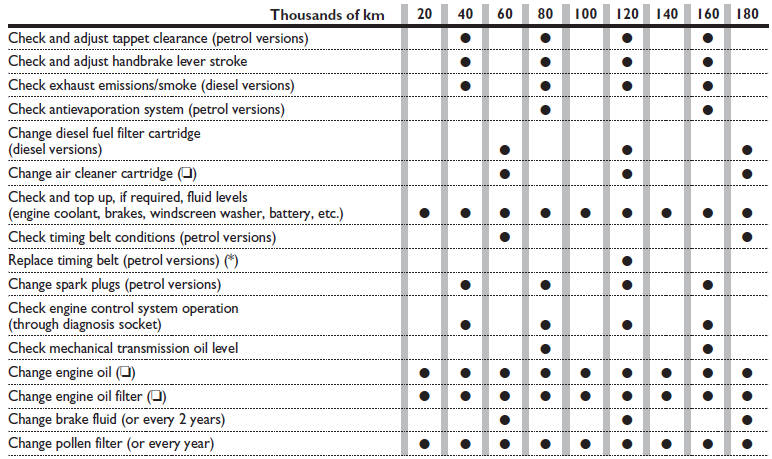 (*) Or every 3 years for particularly demanding use:
- cold/hot climates;
- driving in the city idling for a long time;
- dusty roads or roads covered with sand and/or salt
Or every 5 years, regardless of the km covered and conditions of use.
(❏) Every 30.000 km for 1.3 Multijet versions
See also:
23. Anti-Lock Brake (ABS) Light
This light monitors the Anti-Lock Brake System (ABS). The light will turn on when the ignition switch is turned to the ON/RUN position and may stay on for as long as four seconds. If the ABS li ...
Headlight slant adjusting device
The car is fitted with electric headlight slant adjusting device working with ignition key to MAR and dipped beams on. When the car is loaded, it slopes backwards. This means that the headlight b ...
Air Bag Warning Light
The light should come on and remain on for four to eight seconds as a bulb check when the ignition switch is first turned ON. If the light is not lit during starting, see your authorized dealer. I ...