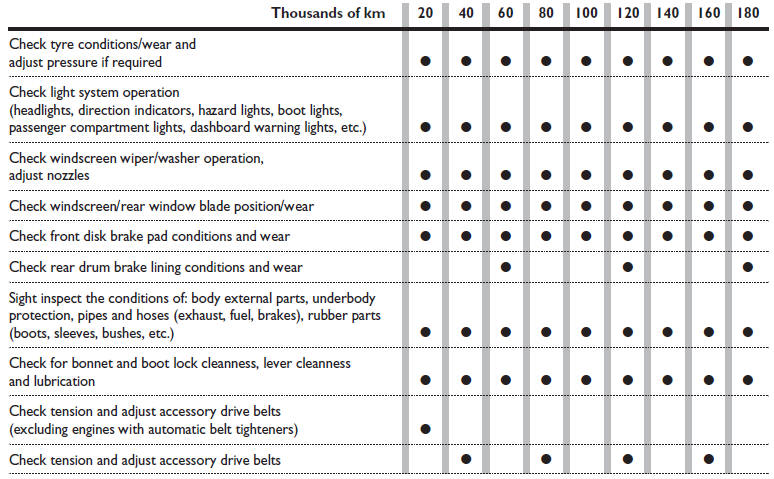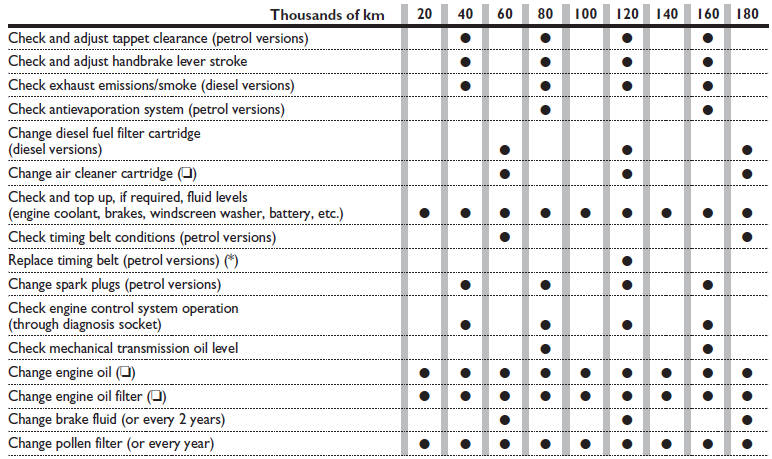 (*) Or every 3 years for particularly demanding use:
- cold/hot climates;
- driving in the city idling for a long time;
- dusty roads or roads covered with sand and/or salt
Or every 5 years, regardless of the km covered and conditions of use.
(❏) Every 30.000 km for 1.3 Multijet versions
See also:
Floor Mode
Air comes from the floor outlets. Aslight amount of air is directed through the defrost and side window demister outlets. Bi-Level Air is directed through the panel and floor outlets. Press an ...
Child Restraints
Everyone in your vehicle needs to be buckled up at all times, including babies and children. Every state in the United States, and all Canadian provinces, require that small children ride in prope ...
Heating/climate control system
Version with central dashboard unit A - Fixed side vents - B - Adjustable side outlets - C - Fixed upper vent - D - Fixed central vent - E - Lower vents Version with central tunnel unit A - F ...