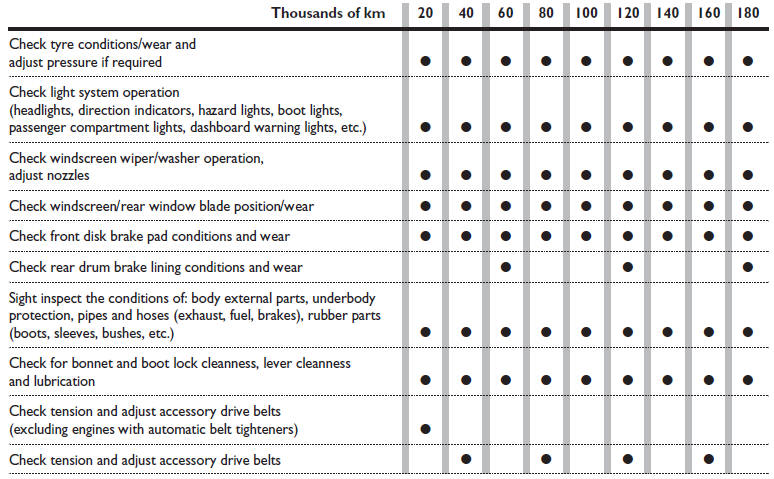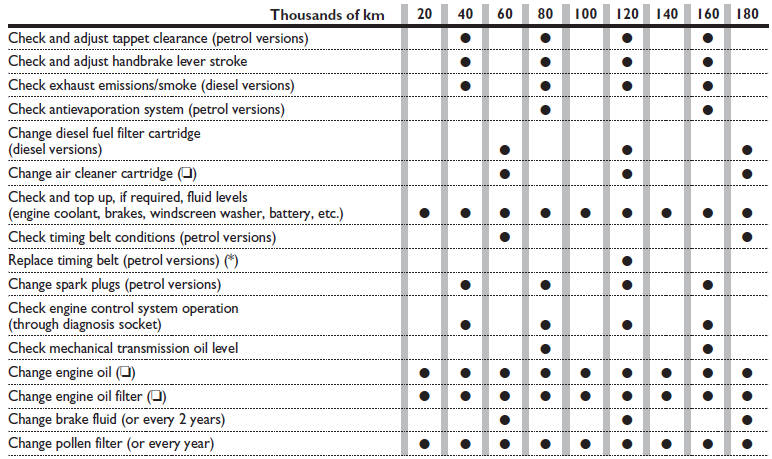 (*) Or every 3 years for particularly demanding use:
- cold/hot climates;
- driving in the city idling for a long time;
- dusty roads or roads covered with sand and/or salt
Or every 5 years, regardless of the km covered and conditions of use.
(❏) Every 30.000 km for 1.3 Multijet versions
See also:
Headlight washers
They are activated automatically when the windscreen washer is operated with dipped beam headlights or main beam headlights on. IMPORTANT Regularly check that the spray jets are intact and clean. ...
Pinch Protect Override
If a known obstruction (ice, debris, etc.) prevents the sunroof from closing, press the switch forward and hold for approximately one second after the reversal occurs. This allows the sunroof to ...
Rear side windows
The windows open outwards: ❒ move the lever as shown in the figure; ❒ push the lever outwards to open the window completely; ❒ push the lever back until it clicks. To close ...