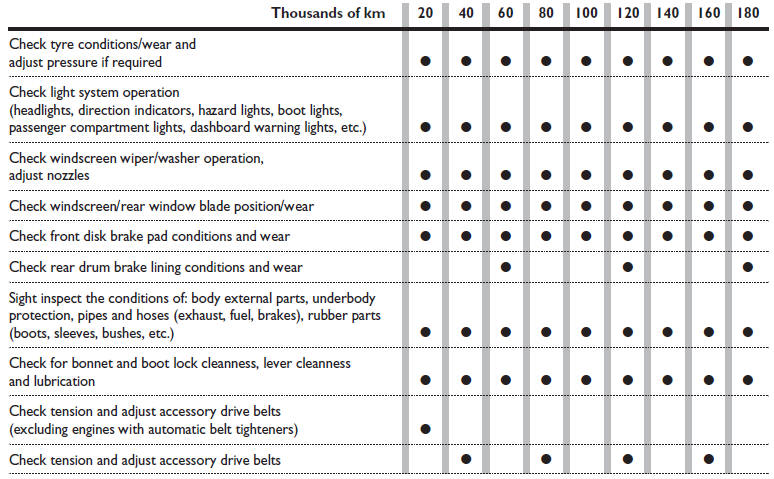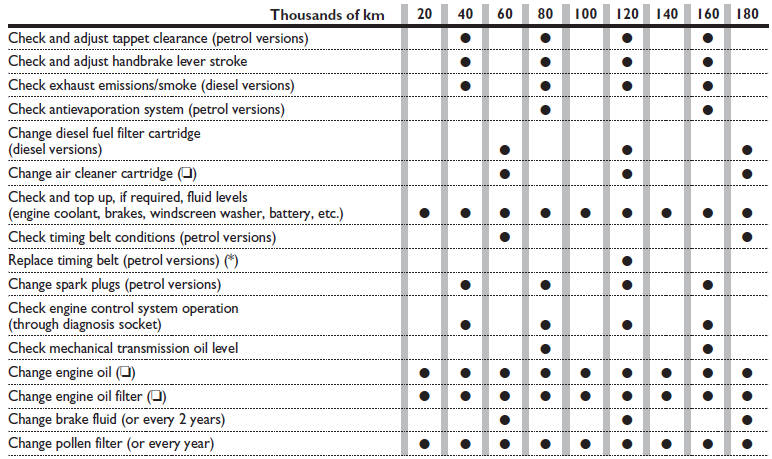 (*) Or every 3 years for particularly demanding use:
- cold/hot climates;
- driving in the city idling for a long time;
- dusty roads or roads covered with sand and/or salt
Or every 5 years, regardless of the km covered and conditions of use.
(❏) Every 30.000 km for 1.3 Multijet versions
See also:
MMT In Gasoline
MMT is a manganese containing metallic additive that is blended into some gasoline to increase the octane number. Gasoline blended with MMT offers no performance advantage beyond gasoline of the ...
Rear double doors
The double rear doors are fitted with a catch which stops the opening at an angle of approximately 90°. The catch system is designed to ensure the best comfort in use. An accidental knock or gus ...
Front ceiling light
With toggling lens The light will come on automatically when a front door is opened and go out when the door is closed. Press the short side of the lens to switch the light on and off when the d ...