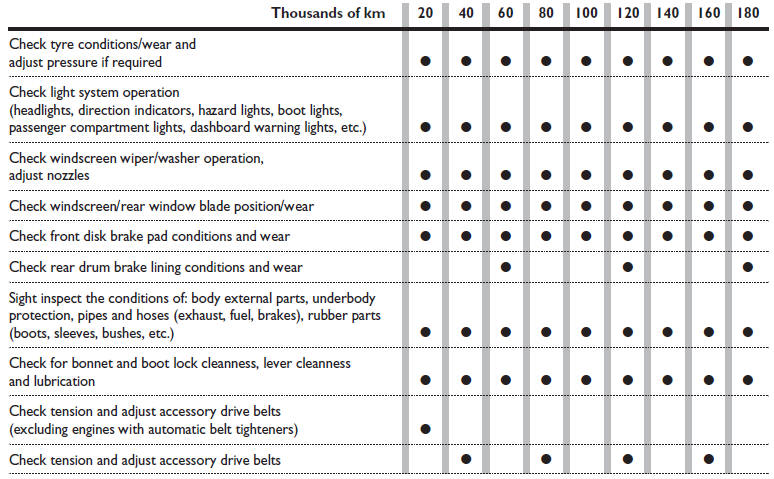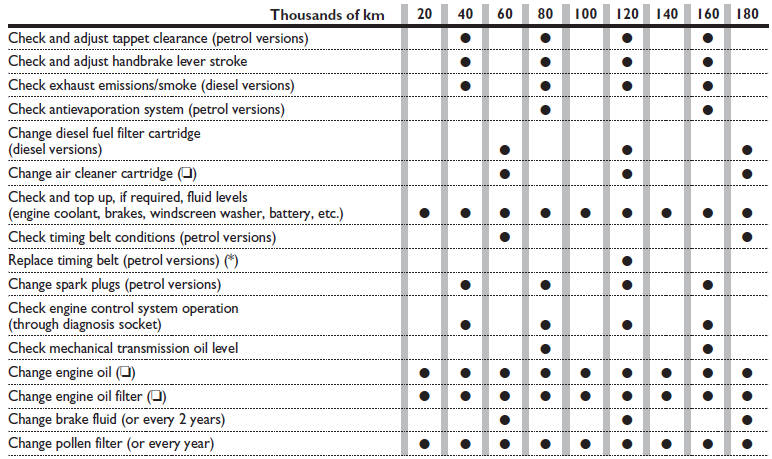 (*) Or every 3 years for particularly demanding use:
- cold/hot climates;
- driving in the city idling for a long time;
- dusty roads or roads covered with sand and/or salt
Or every 5 years, regardless of the km covered and conditions of use.
(❏) Every 30.000 km for 1.3 Multijet versions
See also:
Glove Box Compartment
The glove box is located on the right side of the instrument panel. Pull outward on the door latch to open the glove box. Push the glove box door upward to close it. Glove Box Compartment ...
Useful advice for lengthening the life of your battery
To avoid draining your battery and lengthen its life, observe the following indications: ❒ when you park the car, ensure the doors, tailgate and bonnet are closed properly; ❒ the ceili ...
Customer Assistance For The Hearing Or SpeechImpaired (TDD/TTY)
To assist customers who have hearing difficulties, the manufacturer has installed special TDD (Telecommunication Devices for the Deaf) equipment at its customer center. Any hearing or speech impai ...