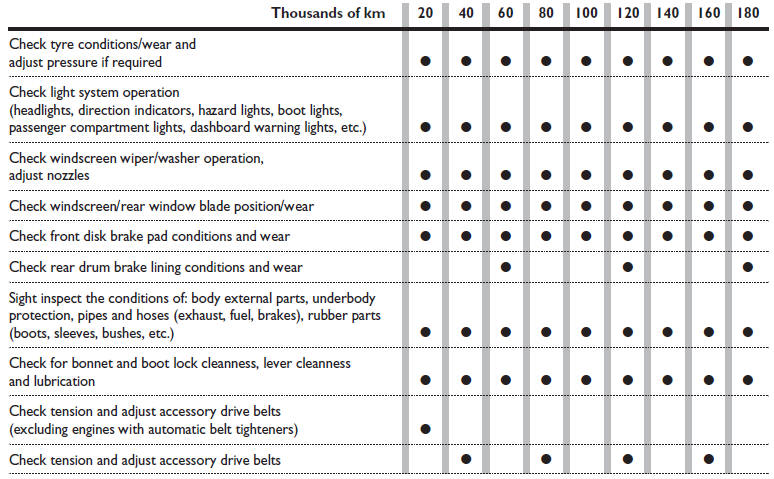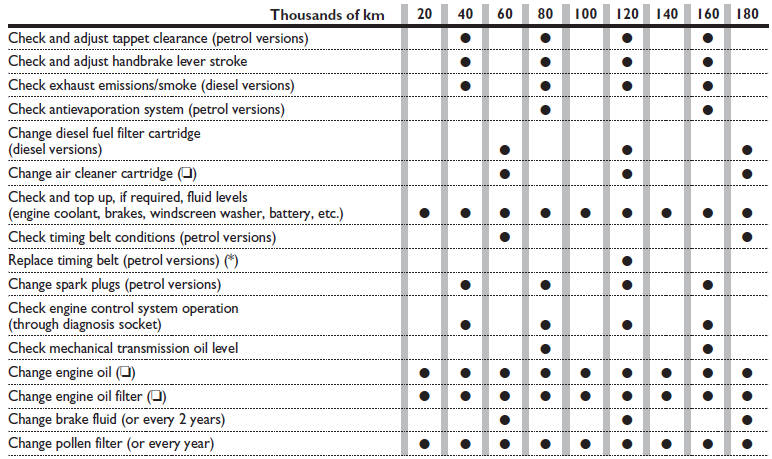 (*) Or every 3 years for particularly demanding use:
- cold/hot climates;
- driving in the city idling for a long time;
- dusty roads or roads covered with sand and/or salt
Or every 5 years, regardless of the km covered and conditions of use.
(❏) Every 30.000 km for 1.3 Multijet versions
See also:
Reconfigurable multifunction display (where provided)
The vehicle can be provided with the reconfigurable multifunction display that shows useful information, according to the previous settings made, necessary when driving. "STANDARD" SCREEN fig. 44 ...
Rear Park Assist Sensors
The four Rear Park Assist sensors, located in the rear fascia/bumper, monitor the area behind the vehicle that is within the sensors' field of view. The sensors can detect obstacles, in the horizo ...
TIREFIT Usage Precautions
• Replace the TIREFIT Sealant Bottle (1) and Sealant Hose (6) prior to the expiration date (printed on the bottle label) to assure optimum operation of the system. Refer to "Sealing a Tire with TIR ...