The signs you see on this page are very important. They highlight those parts of the handbook where, more than anywhere else, you should stop for a minute and read carefully.
As you can see, each sign has a different symbol to make it immediately clear and easy to identify the subjects in the different areas:
Personal safety.
Important: total or partial failure to follow these instructions can place driver, passengers or others in serious danger.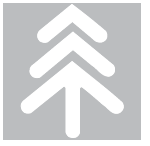 Protecting the environment.
This shows you the correct procedures to follow to ensure that the vehicle does not harm the environment.
Vehicle well-being.
Important. Total or partial failure to follow these instructions will result in the risk of serious damage to the vehicle and may invalidate the warranty as well.
See also:
Vehicle storage
The following precautions should be taken if the vehicle will not be used for several months: – Park the vehicle in covered, dry and if possible well-ventilated premises. – Engage a gear. – Make ...
Locking Doors With A Key
You can insert the key with either side up. To lock the door, turn the key to the right. To unlock the door, turn the key to the left. Refer to "Body Lubrication" in "Maintaining Your Vehicle" for ...
Scheduled servicing
Correct maintenance of the vehicle is essential for ensuring it stays in tiptop condition for a long time to come. This is why Fiat has programmed a series of checks and maintenance operations ev ...