The signs you see on this page are very important. They highlight those parts of the handbook where, more than anywhere else, you should stop for a minute and read carefully.
As you can see, each sign has a different symbol to make it immediately clear and easy to identify the subjects in the different areas:
Personal safety.
Important: total or partial failure to follow these instructions can place driver, passengers or others in serious danger.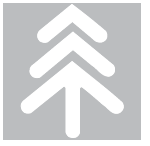 Protecting the environment.
This shows you the correct procedures to follow to ensure that the vehicle does not harm the environment.
Vehicle well-being.
Important. Total or partial failure to follow these instructions will result in the risk of serious damage to the vehicle and may invalidate the warranty as well.
See also:
8. Generic Warning Light
The Generic Warning Light will illuminate if any of the following conditions occur: Oil Change Request, Engine Oil Pressure Sensor Failure, External Light Failure, Fuel Cut-Off Intervention, Fue ...
21. Electronic Stability Control OFF (ESC OFF)Indicator Light
This light indicates the Electronic Stability Control system (ESC) has been turned off by the driver. ...
Operation with trailer
The system is preset for deactivating automatically when the trailer electric cable plug is fitted into the car tow hook socket. Sensors are reactivated when removing the trailer cable plug. For p ...