The signs you see on this page are very important. They highlight those parts of the handbook where, more than anywhere else, you should stop for a minute and read carefully.
As you can see, each sign has a different symbol to make it immediately clear and easy to identify the subjects in the different areas:
Personal safety.
Important: total or partial failure to follow these instructions can place driver, passengers or others in serious danger.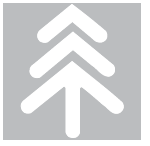 Protecting the environment.
This shows you the correct procedures to follow to ensure that the vehicle does not harm the environment.
Vehicle well-being.
Important. Total or partial failure to follow these instructions will result in the risk of serious damage to the vehicle and may invalidate the warranty as well.
See also:
Occupant Restraint Controller (ORC)
The ORC is part of a Federally regulated safety system required for this vehicle. The ORC determines if deployment of the front and/or side air bags in a frontal or side collision is required. Bas ...
Driving style
Starting Do not warm the engine with the car at a standstill or at idle or high speed: under these conditions the engine warms up much more slowly, increasing electrical consumption and emissions ...
Engine marking
Engine marking is stamped on the crankcase on gearbox side and includes the model and the chassis number. ...