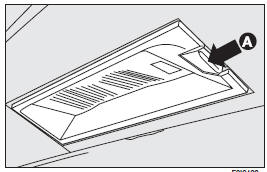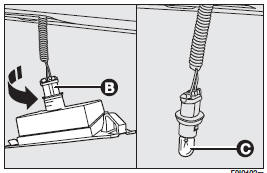 To change the bulb, proceed as follows:
❒ release the tab (A) and remove the cluster;
❒ turn the bulb holder (B) anticlockwise and remove the bulb (C).
See also:
Front fog lights
Contact Fiat Dealership to have front fog lights A-fig. 22 replaced. ...
Additional checks
Every 1,000 km or before long journeys, check and top up if required: ❒ engine coolant fluid level; ❒ brake fluid level; ❒ windscreen washer fluid level; ❒ tyre pressur ...
Automatic Operation
1. Press the AUTO button on the Automatic Temperature Control (ATC) Panel, the indicator will illuminate when on. 2. Next, adjust the temperature you would like the system to maintain by adjusting ...