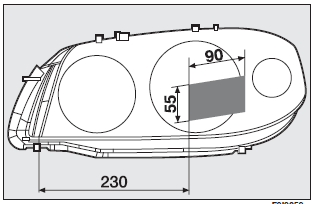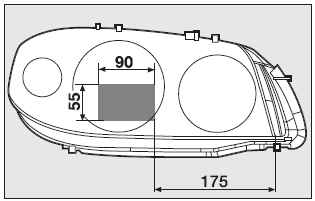 The dipped beam headlights are adjusted for circulation in the country in which the vehicle is marketed. In countries with opposite circulation, to avoid glaring oncoming vehicles it is necessary to cover the areas of the headlight as shown below; this is done using non-transparent sticker tape. Figures refer to passing from right-hand drive to left-hand drive.
See also:
Glove Box Compartment
The glove box is located on the right side of the instrument panel. Pull outward on the door latch to open the glove box. Push the glove box door upward to close it. Glove Box Compartment ...
Operating Tips
Window Fogging Windows will fog on the inside when the humidity inside the vehicle is high. This often occurs in mild or cool temperatures when it's rainy or humid. In most cases, turning the air ...