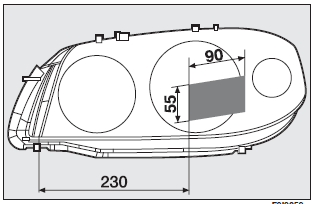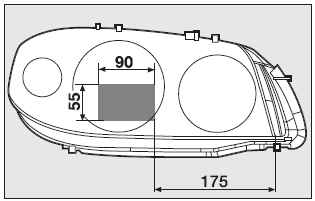 The dipped beam headlights are adjusted for circulation in the country in which the vehicle is marketed. In countries with opposite circulation, to avoid glaring oncoming vehicles it is necessary to cover the areas of the headlight as shown below; this is done using non-transparent sticker tape. Figures refer to passing from right-hand drive to left-hand drive.
See also:
Front fog lights
Contact Fiat Dealership to have front fog lights A-fig. 22 replaced. ...
Parking Lights
To turn on the parking lights, remove the key or turn the ignition to OFF/LOCK position and turn on the headlights. ...
8. Generic Warning Light
The Generic Warning Light will illuminate if any of the following conditions occur: Oil Change Request, Engine Oil Pressure Sensor Failure, External Light Failure, Fuel Cut-Off Intervention, Fue ...