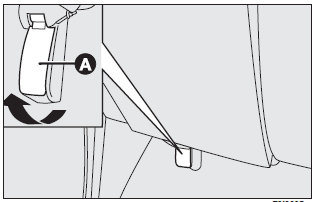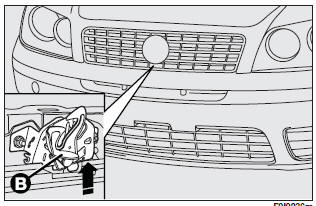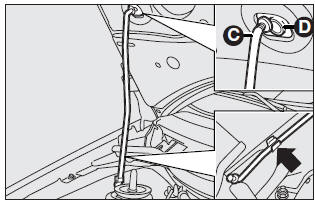 Proceed as follows:
❒ pull lever (A) in the direction of the arrow;
❒ press lever (B) as shown by the arrow;
❒ open the bonnet and release the rod (C) from its clip at the same time. Insert the end of the rod in its recess (D) on the bonnet.
IMPORTANT Before opening the bonnet, check the windscreen wiper arms are not lifted from the windscreen.
See also:
General Information
• You can launch the vehicle from a stop in first, second, or third gear. The system will ignore attempts to shift into a higher gear if the engine speed is too low. An audible beep will sound if ...
Wing window
IMPORTANT Open and close the wing window only when the vehicle is stationary. The Fiat Doblò may fit a handy wing window on the roof on the back of the load compartment to carry long object ...
Tire Identification Number (TIN)
The TIN may be found on one or both sides of the tire, however, the date code may only be on one side. Tires with white sidewalls will have the full TIN, including the date code, located on the wh ...