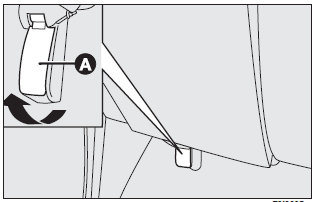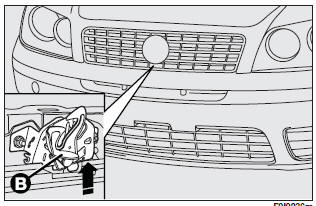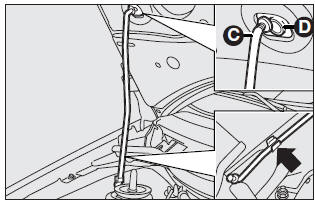 Proceed as follows:
❒ pull lever (A) in the direction of the arrow;
❒ press lever (B) as shown by the arrow;
❒ open the bonnet and release the rod (C) from its clip at the same time. Insert the end of the rod in its recess (D) on the bonnet.
IMPORTANT Before opening the bonnet, check the windscreen wiper arms are not lifted from the windscreen.
See also:
Diesel engines
If the outside temperature is very low, the diesel thickens due to the formation of paraffins and could clog the diesel fuel filter. In order to avoid these problems, different types of diesel are ...
Without The Ignition Key
Special care must be taken when the vehicle is towed with the ignition in the OFF/LOCK position. A dolly should be used under the front wheels if the rear wheels are raised. Proper towing equipmen ...
Key without remote control
Key (A) (or (C) in alternative), delivered in two copies when the car is not fitted with remote control, controls the following: ❒ the ignition switch; ❒ the door and boot locks; ...