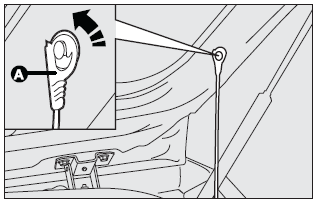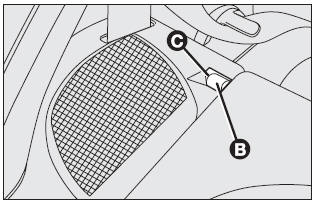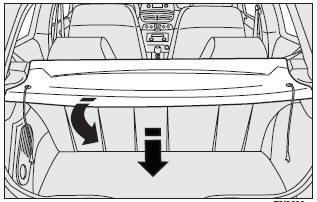 Proceed as follows:
❒ release the upper ends (A) of the two tie-rods by removing the eyelets;
❒ release the shelf eyelets (B) from their recesses (C);
❒ move the shelf towards the inside and turn it as shown in the figure to remove.
Once removed, the shelf can be placed sideways between the backs of the front seats and the cushion of the rear seat that has been tipped down.
IMPORTANT If there is a fairly heavy load in the boot and you are travelling at night, it is a good idea to check and adjust the height of the dipped beam headlights (see "Headlights" in this section).
See also:
GROUP 1
Starting from 9 kg to 18 kg in weight, children may be carried facing forwards, with seats fitted with front cushion, through which the car seat belt restrains both child and seat. WARNING Fig ...
Panel Mode
Air comes from the outlets in the instrument panel. Each of these outlets can be individually adjusted to direct the flow of air. The air vanes of the center outlets and outboard outlets can be m ...
Adding Washer Fluid
The windshield washer fluid reservoir is located in the engine compartment, and the fluid level should be checked at regular intervals. Fill the reservoir with windshield washer solvent (not engin ...