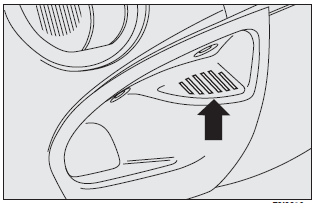 A coin tray may be found on the dashboard on the central tunnel according to the versions.
See also:
Rubber hoses
As far as the brake system and fuel rubber hoses are concerned, carefully follow the "Service schedule" in this section. Indeed ozone, high temperatures and prolonged lack of fluid in the system ma ...
Battery
The battery is of the "Limited maintenance" type: under normal conditions of use the electrolyte does not need topping up with distilled water. CHECKING THE CHARGE fig. 22 The battery charge may b ...
Cruise control
It is a device able to support the driver, with electronic control, which allows driving at speed over 30 km/h on long and straight dry roads (e.g.: motorways), at a desired speed, without pressin ...