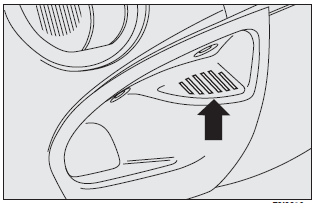 A coin tray may be found on the dashboard on the central tunnel according to the versions.
See also:
General
The fuse is a protective device for the electric system: it comes into action (i.e. it cuts off) mainly due to a fault or improper action on the system. When a device does not work, check the eff ...
Automatic Operation
1. Press the AUTO button on the Automatic Temperature Control (ATC) Panel, the indicator will illuminate when on. 2. Next, adjust the temperature you would like the system to maintain by adjusting ...
Starting procedure for petrol versions
1) Ensure that the handbrake is up. 2) Put the gear lever into neutral. 3) Press the clutch pedal fully down, without pressing the accelerator. 4) Turn the ignition key to AVV and let it go the mom ...