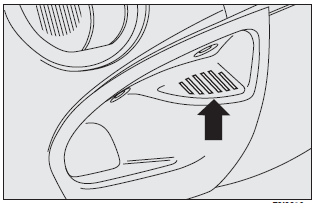 A coin tray may be found on the dashboard on the central tunnel according to the versions.
See also:
Brake System
In the event power assist is lost for any reason (for example; repeated brake applications with the engine off), the brakes will still function. The effort required to brake the vehicle will be si ...
Front Seats Forward/Rearward Adjustment
The adjusting bar is located at the front of the seats, near the floor. Adjusting Bar While sitting in the seat, lift up on the bar and move the seat forward or rearward. Release the bar once t ...
Cellular phone set-up
The system set-up consists of: Ц a dual-purpose aerial (sound system + cellular phone), on the vehicle roof; Ц a dual-purpose aerial connection wires and ten-pin connector wiring fig. 146. Ц a do ...