This function:
❒ when activated (ON) locks automatically the doors when the car speed exceeds 20 km/h;
❒ when deactivated (OFF) doesn't perform automatic door lock when the car speed exceeds 20 km/h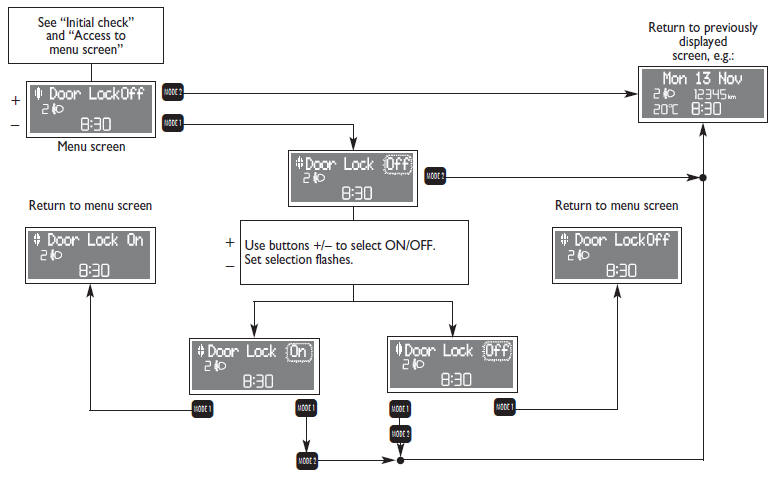 See also:
Emissions Inspection And MaintenancePrograms
In some localities, it may be a legal requirement to pass an inspection of your vehicle's emissions control system. Failure to pass could prevent vehicle registration. For states that require an ...
Maintaining Your Air Bag System
WARNING! • Modifications to any part of the air bag system could cause it to fail when you need it. You could be injured if the air bag system is not there to protect you. Do not modify the comp ...
Scheduled servicing
Correct maintenance is essential for ensuring long car life under the best conditions. This is why Fiat has programmed a series of checks and maintenance operations every 20,000 km. It is however i ...