This function is used to set the clock in the 12h (12 hour) or 24h (24 hour) mode. To adjust proceed as follows: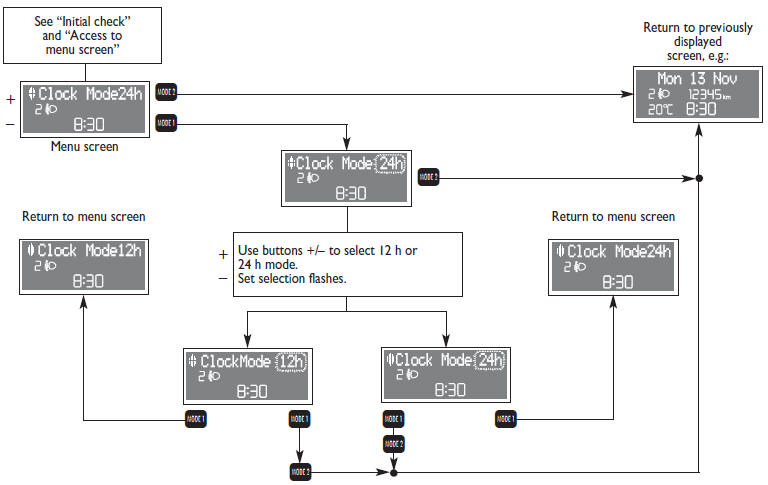 See also:
Freeing A Stuck Vehicle
If your vehicle becomes stuck in mud, sand or snow, it can often be moved by a rocking motion. Turn your steering wheel right and left to clear the area around the front wheels. Then shift back an ...
SOUND system
Large oddment compartments in the dashboard and doors which make the passenger compartment even more comfortable can be fond in cars not equipped with a sound system set-up. A specific kit can be ...
General information
The front and/or side airbags can be triggered if the vehicle is subjected to strong knocks or impacts underneath, e.g. violent crashes into steps, kerbs or fixed projections from the ground, fall ...