Turning the ignition key to MAR, the multifunction display shows the message "Check active": the diagnostic phase of all the electronic systems on the car has started. This lasts few seconds: if no faults are detected, when the engine has started, the display shows the "Check OK" message. See section "Warning lights and messages" if faults are found.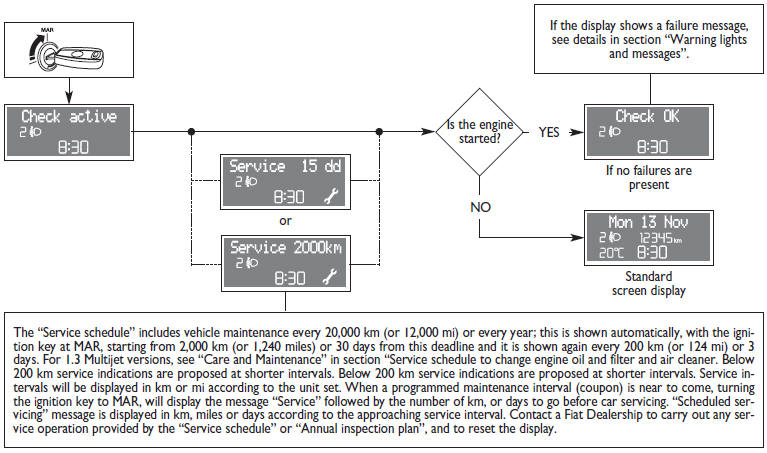 See also:
How to use the gears
Press the clutch fully before shifting the gear stick into one of the positions shown in the diagram in fig. 2 (the diagram is also on the gear lever knob). IMPORTANT Only engage the reverse gear ...
Starting procedure for petrol versions
1) Ensure that the handbrake is up. 2) Put the gear lever into neutral. 3) Press the clutch pedal fully down, without pressing the accelerator. 4) Turn the ignition key to AVV and let it go the mom ...
How To Engage The Automatic Locking Mode
1. Buckle the combination lap and shoulder belt. 2. Grasp the shoulder portion and pull downward until the entire belt is extracted. 3. Allow the belt to retract. As the belt retracts, you will hear ...