Turning the ignition key to MAR, the multifunction display shows the message "Check active": the diagnostic phase of all the electronic systems on the car has started. This lasts few seconds: if no faults are detected, when the engine has started, the display shows the "Check OK" message. See section "Warning lights and messages" if faults are found.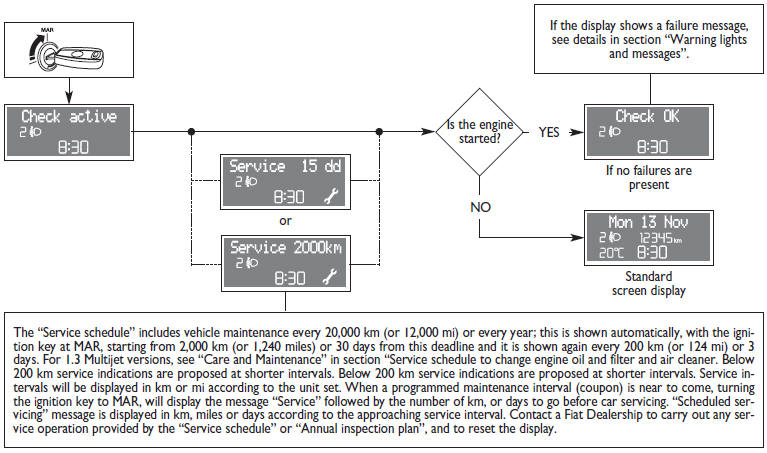 See also:
Replacement Tires
The tires on your new vehicle provide a balance of many characteristics. They should be inspected regularly for wear and correct cold tire inflation pressure. The manufacturer strongly recommends ...
Conditions of use
Cold starting Frequent cold starting will not enable the engine to reach optimal running temperature. It follows, therefore, that consumption will be higher (from +15 to +30% in towns) as will th ...
Water in diesel fuel filter
(Multijet versions - amber) Turning the ignition key to MAR the warning light turns on, but it should go off after few seconds. The warning light turns on when there is water in the diesel fue ...