Turning the ignition key to MAR, the multifunction display shows the message "Check active": the diagnostic phase of all the electronic systems on the car has started. This lasts few seconds: if no faults are detected, when the engine has started, the display shows the "Check OK" message. See section "Warning lights and messages" if faults are found.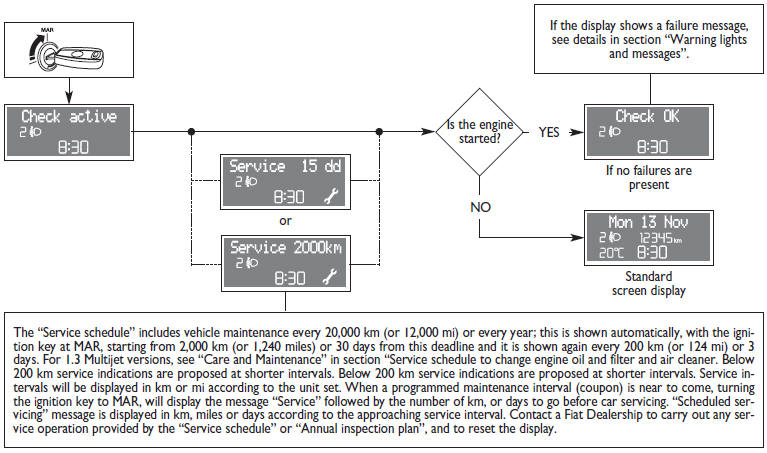 See also:
General instructions for using the seat belts
The driver is responsible for respecting and enforcing the local rules and laws regarding the use of seat belts. Always fasten the seat belts before starting. For maximum safety, keep the back of ...
At the filling station
Make sure that the left-hand sliding side door is completely closed before refueling. You could damage the door and the sliding lock system which comes into play when the fuel flap is open. Y ...
Accessories purchased by the owner
If after buying the car, you decide to install electrical accessories that require a permanent electric supply (alarm, satellite antitheft system, etc.) or accessories that in any case burden the ...