Turning the ignition key to MAR, the multifunction display shows the message "Check active": the diagnostic phase of all the electronic systems on the car has started. This lasts few seconds: if no faults are detected, when the engine has started, the display shows the "Check OK" message. See section "Warning lights and messages" if faults are found.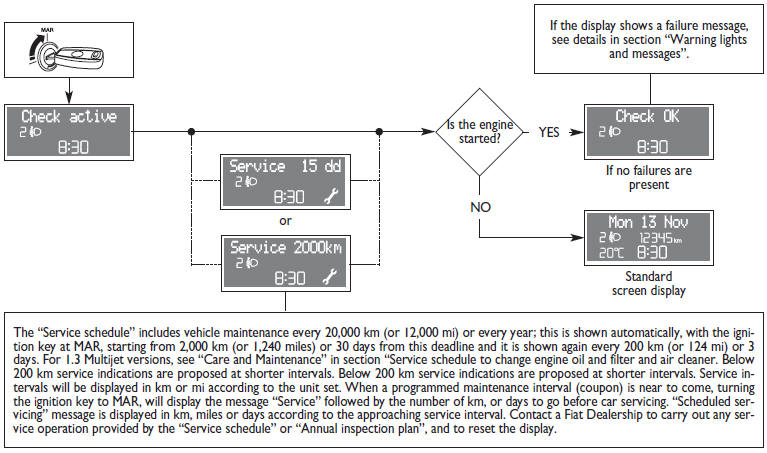 See also:
Rubber hoses
As far as the brake system and fuel rubber hoses are concerned, carefully follow the "Service schedule" in this section. Indeed ozone, high temperatures and prolonged lack of fluid in the system ma ...
Climatic comfort
Knob (D) directs the air inside the passenger compartment according to five levels: air flow from central vents and side outlets; to warm the feet and keep the face cool ("bilevel" function) ...
Radio Operation
Pressing the top of the switch will "Seek" up for the next listenable station and pressing the bottom of the switch will "Seek" down for the next listenable station. The button located in the cente ...