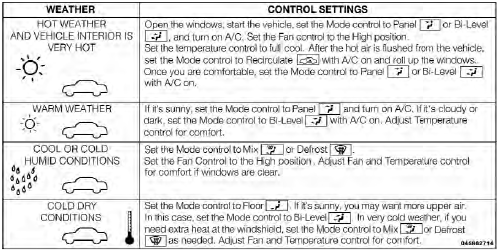 See also:
Side direction indicators
To change the bulb, proceed as follows: 1) Press the lens A-fig. 24 in the direction of the arrow so to compress the clip and remove the cluster. 2) Turn the bulb holder counterclockwise, remove t ...
Brake System
In the event power assist is lost for any reason (for example; repeated brake applications with the engine off), the brakes will still function. The effort required to brake the vehicle will be si ...
Structure
Self-supporting chassis, three or five doors, high-resistance, multiple thickness structural elements for progressive energy absorption in impacts. Side bars in doors for side impact protection and ...