EUROPEAN HOMOLOGATION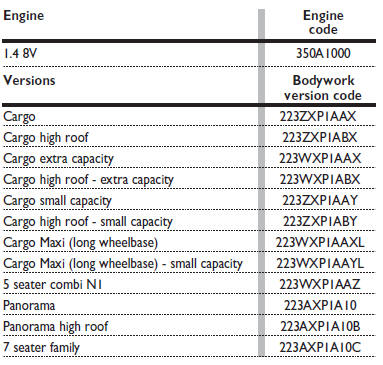 HOMOLOGATION FOR SPECIFIC MARKETS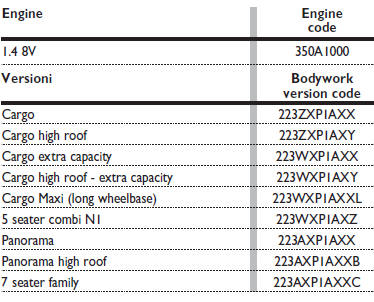 EUROPEAN HOMOLOGATION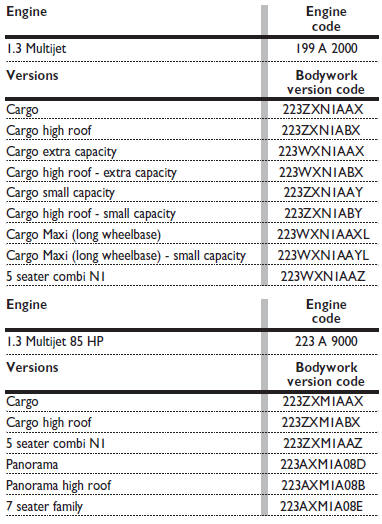 HOMOLOGATION FOR SPECIFIC MARKETS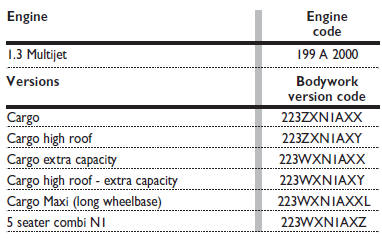 EUROPEAN HOMOLOGATION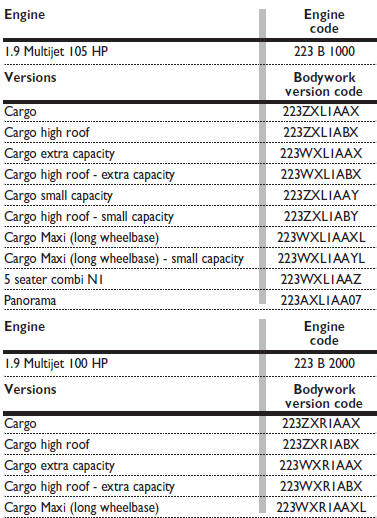 HOMOLOGATION FOR SPECIFIC MARKETS
EUROPEAN HOMOLOGATION
See also:
Transporting children safely
SERIOUS DANGER: Never place cradle child's seats not facing the running direction on the front seat of vehicles with passenger's airbag, which during inflation could cause serious injury, even ...
Key with remote control
Key (B) (or (D) in alternative), delivered together with key (A) or (C) when the car is fitted with remote control, controls the following: ❒ the ignition switch; ❒ the door and ...
Important notes
For towing caravans or trailers the car must be fitted with a certified tow hook and an adequate electric system. Installation should be carried out by specialised personnel who release a special ...