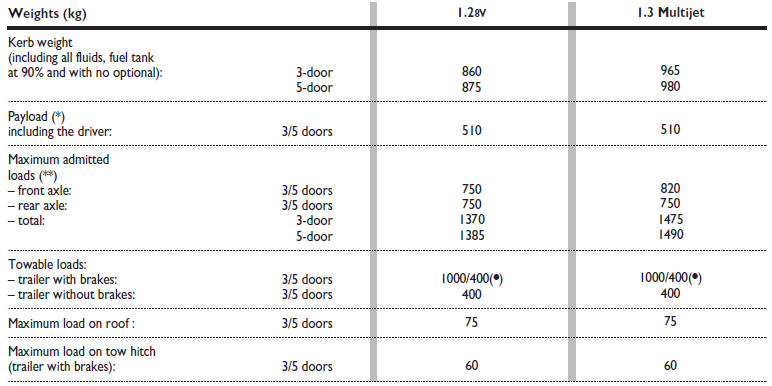 (*) If special equipment is fitted (sunroof, tow hitch, etc.) the unladen car weight increases, thus reducing the specified payload.
(**) Loads not to be exceeded. The driver is responsible for arranging the loads in the boot an/or on the roof so that they comply with these limits.
(●) For specific markets.