DRAINING THE CONDENSE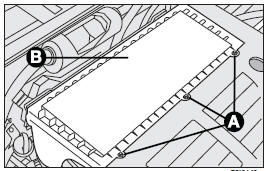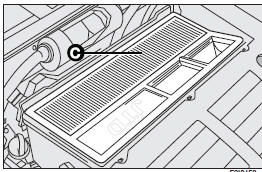 The presence of water in the fuel circuit may cause serious damage to the entire injection system and cause irregular engine operation. If warning light

or

comes on the dial (on certain versions a message is displayed on the reconfigurable multifunction display), contact Fiat Dealership as soon as possible to have the system relieved. Should the above warning indication come one immediately after topping up, water has probably been poured into the tank: turn the engine off immediately and contact Fiat Dealership.
See also:
Radio
(Tuner) Introduction When the car radio is turned on, the last function that was selected before turning it off (Radio, CD, CD MP3, AUX) is activated. To select the Radio function when another aud ...
Emergency start-up
If the Fiat code cannot deactivate the engine immobilizing system, the warning lights stay on and the engine will not start. Follow the emergency start-up procedure to start the engine. Read the ...
General
The fuse is a protective device for the electric system: it comes into action (i.e. it cuts off) mainly due to a fault or improper action on the system. When a device does not work, check the eff ...