1. Turn the steering wheel completely to the left or right.
2. Open the wheel housing access door.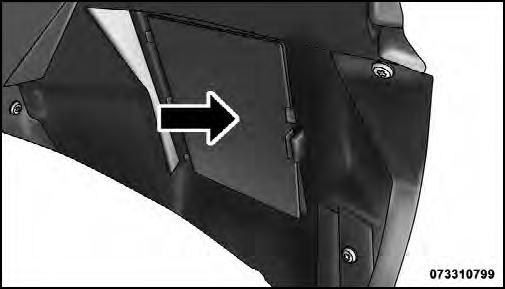 3. Remove the plastic cap from the back of the lamp housing.
4. Rotate bulb/socket counter-clockwise.
5. Remove the bulb and replace as needed.
6. Install the bulb into socket, and rotate bulb/socket clockwise into lamp locking it in place.
7. Reinstall the plastic cap.