The scheduled service must be carried out every 20,000 km.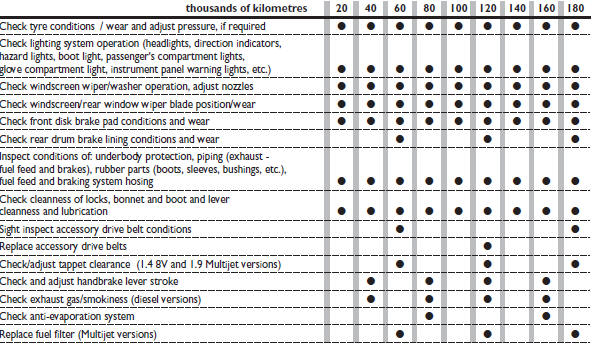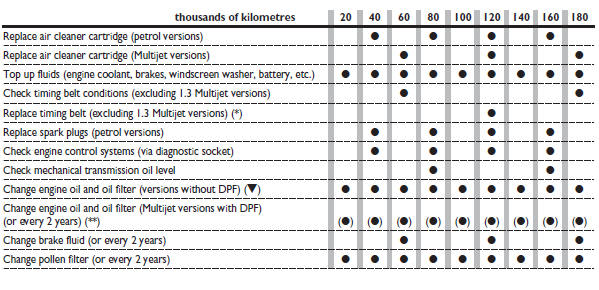 (*) Or every 4 years for very demanding use (cold climate, idling in city traffic, dusty areas).
Or every 5 years, regardless from the distance traveled.

(O) Every 30.000 km or 2 years for Multijet versions

(**) Engine oil and oil filter shall be changed according to their actual exhaust conditions, indicated by warning light/message (where provided) on the instrument panel (see section "Warning lights and messages").
See also:
Engine
...
25. Temperature Gauge
The temperature digital scale shows engine coolant temperature. Any reading within the normal range indicates that the engine cooling system is operating satisfactorily. The gauge pointer will lik ...
Battery
The battery is of the "Limited maintenance" type: under normal conditions of use the electrolyte does not need topping up with distilled water. CHECKING THE CHARGE fig. 22 The battery charge may b ...