The scheduled service must be carried out every 20,000 km.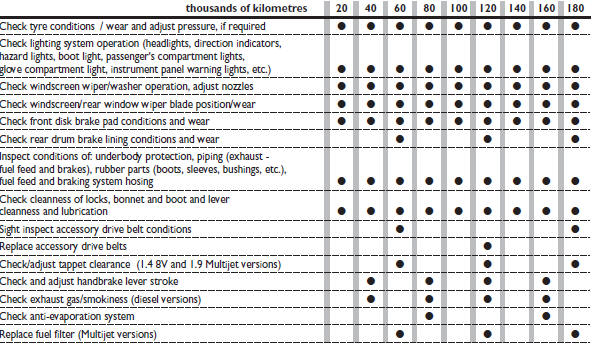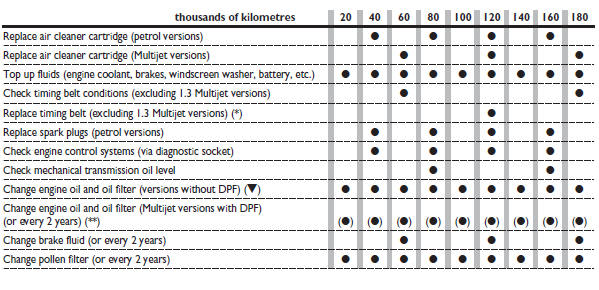 (*) Or every 4 years for very demanding use (cold climate, idling in city traffic, dusty areas).
Or every 5 years, regardless from the distance traveled.

(O) Every 30.000 km or 2 years for Multijet versions

(**) Engine oil and oil filter shall be changed according to their actual exhaust conditions, indicated by warning light/message (where provided) on the instrument panel (see section "Warning lights and messages").
See also:
8. Generic Warning Light
The Generic Warning Light will illuminate if any of the following conditions occur: Oil Change Request, Engine Oil Pressure Sensor Failure, External Light Failure, Fuel Cut-Off Intervention, Fue ...
Vehicle Identification Number
The Vehicle Identification Number (VIN) is found on the left front corner of the instrument panel, visible through the windshield. This number also appears engraved on the right front door sill un ...
Emergency start-up
If the Fiat code cannot deactivate the engine immobilizing system, the warning lights stay on and the engine will not start. Follow the emergency start-up procedure to start the engine. Read the ...