Various types of bulbs are fitted to your car:
(A) All glass bulbs: these are pressed on. Pull to remove.
(B) Bayonet type bulbs: press the bulb, and turn counterclockwise to remove this type of bulb from its holder.
(C) Tubular bulbs: free them from their contacts to remove.
(D) Halogen bulbs: to remove, free it from the clip on its housing.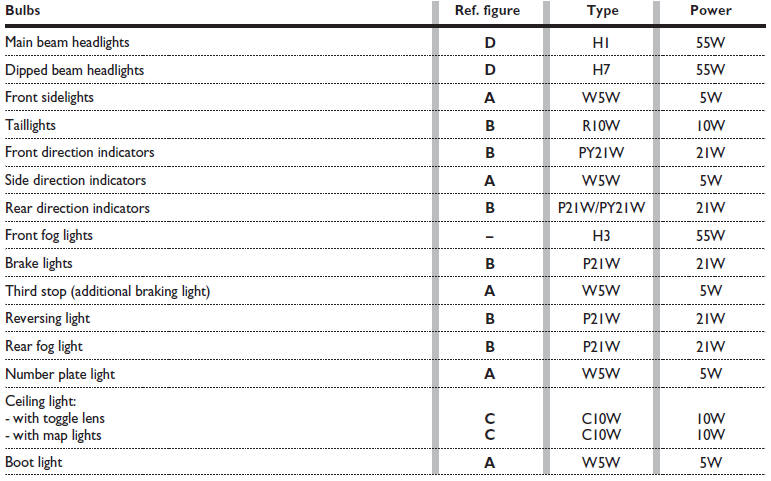 See also:
Follow Me Home/Headlight Delay
When this feature is selected the driver can choose to have the headlights remain on for a preset period of time. Activation Remove the key or turn the ignition to the OFF/LOCK position, and pull ...
Glove Box Compartment
The glove box is located on the right side of the instrument panel. Pull outward on the door latch to open the glove box. Push the glove box door upward to close it. Glove Box Compartment ...
Traction Control System (TCS)
This system monitors the amount of wheel spin of each of the driven wheels. If wheel spin is detected, brake pressure is applied to the slipping wheel(s) and engine power is reduced to provide enh ...