Various types of bulbs are fitted to your car:
(A) All glass bulbs: these are pressed on. Pull to remove.
(B) Bayonet type bulbs: press the bulb, and turn counterclockwise to remove this type of bulb from its holder.
(C) Tubular bulbs: free them from their contacts to remove.
(D) Halogen bulbs: to remove, free it from the clip on its housing.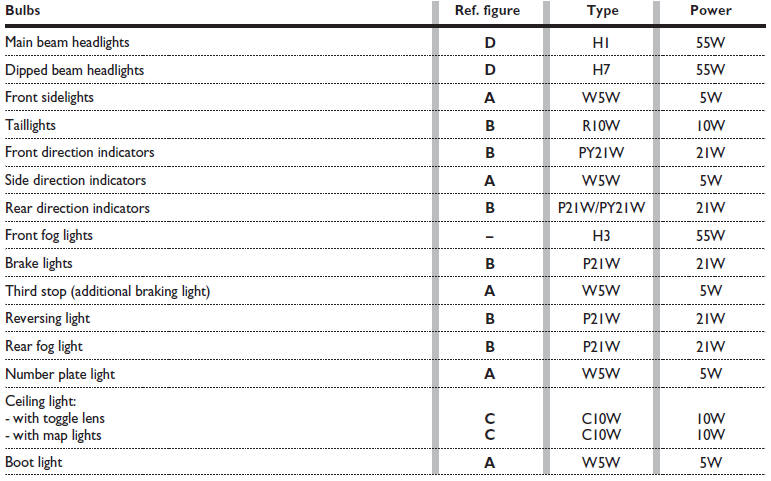 See also:
Glove compartment
Operate handle (A) as shown by the arrow to open the compartment. ...
To close the bonnet
Proceed as follows: ❒ hold the bonnet up with one hand and, with the other, remove rod (C) from recess (D) replace it in its clip; ❒ lower the bonnet at approx. 20 cm from the engine ...
CD/DVD Disc Maintenance
To keep a CD/DVD in good condition, take the following precautions: 1. Handle the disc by its edge; avoid touching the surface. 2. If the disc is stained, clean the surface with a soft cloth, wipin ...