Various types of bulbs are fitted to your car:
(A) All glass bulbs: these are pressed on. Pull to remove.
(B) Bayonet type bulbs: press the bulb, and turn counterclockwise to remove this type of bulb from its holder.
(C) Tubular bulbs: free them from their contacts to remove.
(D) Halogen bulbs: to remove, free it from the clip on its housing.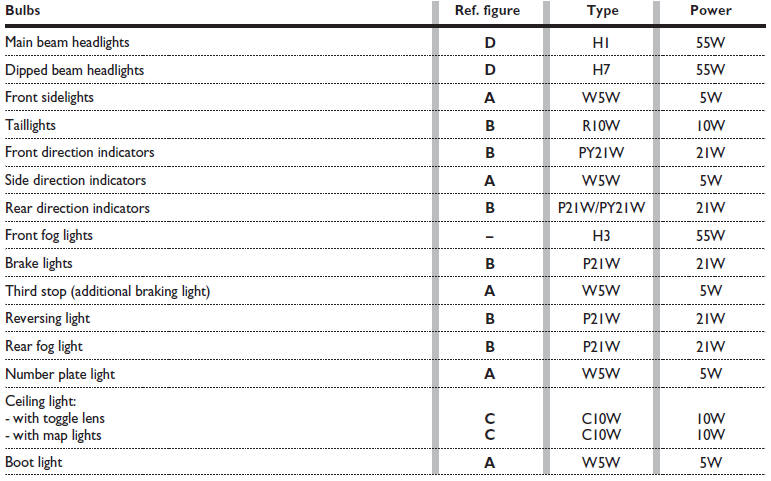 See also:
Hill Start Assist (HSA)
The HSA system is designed to assist the driver when starting a vehicle from a stop on a hill. HSA will maintain the level of brake pressure the driver applied for a short period of time after the ...
Shift Lever Override
If a malfunction occurs and the shift lever cannot be moved out of the PARK position, you can use the following procedure to temporarily move the shift lever: 1. Firmly set the parking brake. 2. ...
Bump starting
Catalyzed vehicles must not be bump started (pushed, towed or coasted down hill) as this could cause fuel to flow into the catalytic exhaust system and damage it beyond repair. Remember that u ...