Various types of bulbs are fitted to your car:
(A) All glass bulbs: these are pressed on. Pull to remove.
(B) Bayonet type bulbs: press the bulb, and turn counterclockwise to remove this type of bulb from its holder.
(C) Tubular bulbs: free them from their contacts to remove.
(D) Halogen bulbs: to remove, free it from the clip on its housing.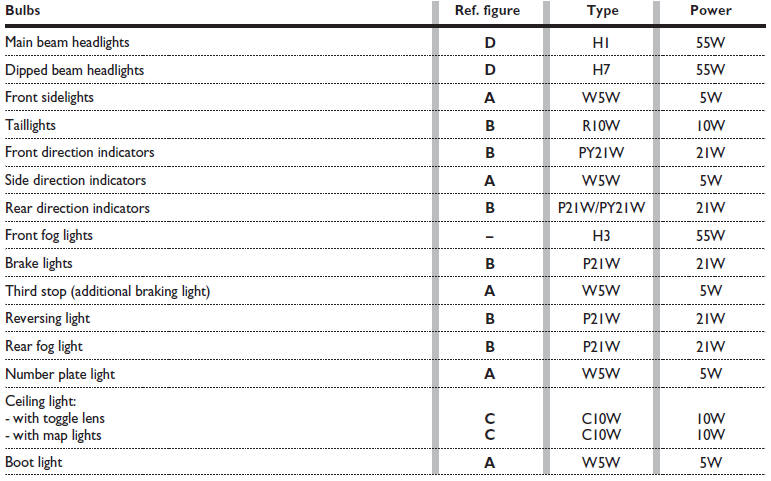 See also:
Rear fog lights
(amber) The warning light turns on when the rear fog lights are turned on. ...
Recirculation
Move slider (B) to . This function is particularly useful when the outside air is heavily polluted (in a traffic jam, tunnel, etc.). However, it is better not to use it for long periods, especial ...
Front passenger's airbag deactivated
(amber) Warning light comes on when front passenger's air bag is deactivated. With front passenger's air bag on, turning the ignition key to MAR, warning light comes on steadily for about 4 s ...