Various types of bulbs are fitted to your car:
(A) All glass bulbs: these are pressed on. Pull to remove.
(B) Bayonet type bulbs: press the bulb, and turn counterclockwise to remove this type of bulb from its holder.
(C) Tubular bulbs: free them from their contacts to remove.
(D) Halogen bulbs: to remove, free it from the clip on its housing.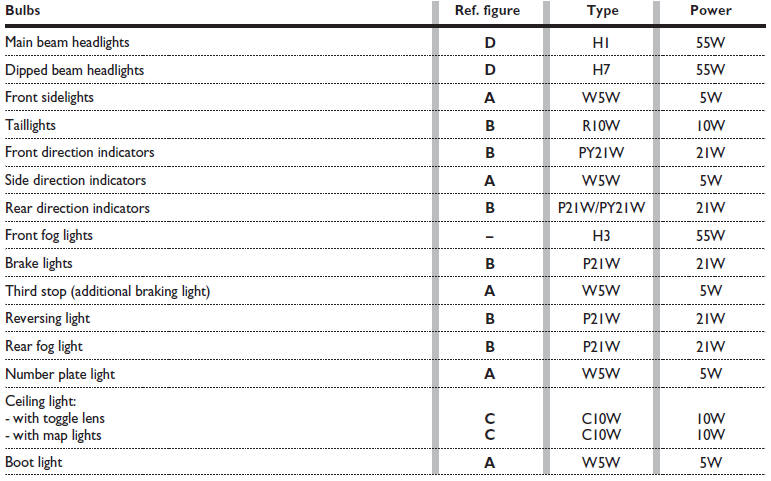 See also:
With Ignition Key
Automatic Transmission Х Vehicle can be towed with the front wheels elevated. Х Vehicle can be towed on a flatbed truck (all wheels off the ground). CAUTION! DO NOT flat tow any vehicle equipped ...
Bump starting
Catalyzed vehicles must not be bump started (pushed, towed or coasted down hill) as this could cause fuel to flow into the catalytic exhaust system and damage it beyond repair. Remember that u ...
SIRIUS Satellite Radio Ч If Equipped
Satellite Radio Antenna Ч If Equipped The antenna for the satellite radio is mounted on the roof of the vehicle. Do not place items on the roof around the roof top antenna location. Objects placed ...