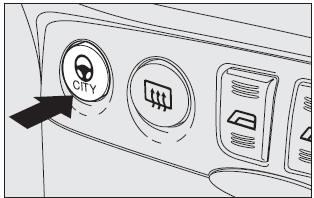 The electric power steering only works when the ignition key is at MAR and the engine is running. A new electrically controlled power steering system called "Dualdrive" is fitted on the Fiat Punto that can be customised by the driver according to the driving conditions.
See also:
General information
The front and/or side airbags can be triggered if the vehicle is subjected to strong knocks or impacts underneath, e.g. violent crashes into steps, kerbs or fixed projections from the ground, fall ...
Panel Mode
Air comes from the outlets in the instrument panel. Each of these outlets can be individually adjusted to direct the flow of air. The air vanes of the center outlets and outboard outlets can be m ...