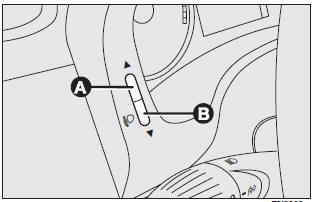 Proper adjustment of the headlight beams is of vital importance for your safety and comfort and also for the other road users. It is also a specific regulation of the road traffic code. To ensure you and other drivers have the best visibility conditions when travelling with the headlights on, the headlights must be set properly.
Contact Fiat Dealership to have the headlights properly adjusted. Check beam aiming every time the load carried changes.
See also:
Supplemental Side Air Bag Inflatable Curtain(SABIC) Inflator Units
During collisions where the impact is confined to a particular area of the side of the vehicle, the ORC may deploy the Supplemental Side Air Bag Inflatable Curtain (SABIC), depending on the severi ...
Speedometer (speed indicator)
It indicates the car speed. ...
Operation
Each time the car is started turning the ignition key to MAR, the Fiat CODE system control unit sends a recognition code to the engine control unit to deactivate the inhibitor. The code is sent o ...