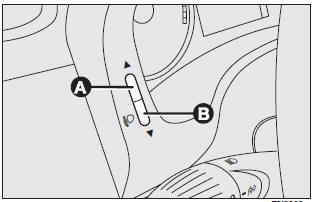 Proper adjustment of the headlight beams is of vital importance for your safety and comfort and also for the other road users. It is also a specific regulation of the road traffic code. To ensure you and other drivers have the best visibility conditions when travelling with the headlights on, the headlights must be set properly.
Contact Fiat Dealership to have the headlights properly adjusted. Check beam aiming every time the load carried changes.
See also:
Traction Control System (TCS)
This system monitors the amount of wheel spin of each of the driven wheels. If wheel spin is detected, brake pressure is applied to the slipping wheel(s) and engine power is reduced to provide enh ...
Fuel System Cautions
CAUTION! Follow these guidelines to maintain your vehicle's performance: • The use of leaded gas is prohibited by Federal law. Using leaded gasoline can impair engine performance and damage the ...
Suspensions
FRONT Independent wheel, McPherson suspension with steel wishbones anchored to an auxiliary cross member. Coil springs and sway bar. Double acting telescopic hydraulic shock absorbers. REAR Sti ...