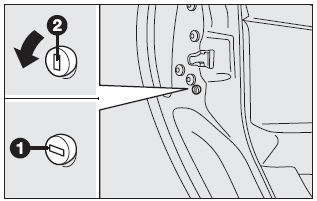 To prevent opening the rear doors from the inside.
This device can be engaged only with doors open:
❒ position 1 - engaged (door locked);
❒ position 2 - disengaged (door openable from inside).
The device is engaged even if the doors are unlocked by the centralised system.
IMPORTANT Always use the lock when transporting children.
IMPORTANT After engaging the lock, check by trying to open a rear door with the internal handle.