The volume of the roger-beep accompanying the activation of certain buttons can be adjusted according to 8 levels. The roger-beep can be adjusted and excluded. To adjust the volume proceed as follows: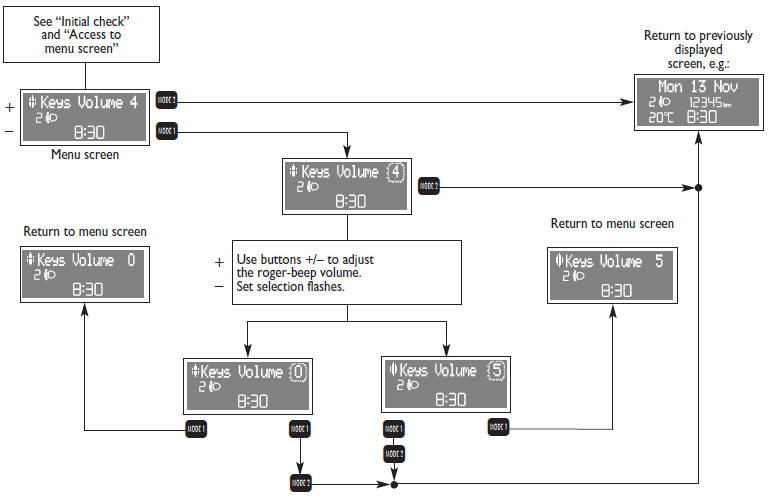 See also:
Interiors
Periodically check that water is not trapped under the mats (due to water dripping off shoes, umbrellas, etc.) which could cause oxidisation of the sheet metal. CLEANING SEATS AND FABRIC AND VELVET ...
Magnetic card/ticket slots
The slots for holding magnetic cards and tickets (phone card, toll slips, etc.) can be found on the central tunnel unit. WARNING Do not travel with the glove compartment open: risk of passenger ...
19. Engine Temperature Warning Light
This light warns of an overheated engine condition. The engine coolant temperature indicator will illuminate and a single chime will sound after reaching a set threshold. If the light turns on w ...