The volume of the roger-beep accompanying the activation of certain buttons can be adjusted according to 8 levels. The roger-beep can be adjusted and excluded. To adjust the volume proceed as follows: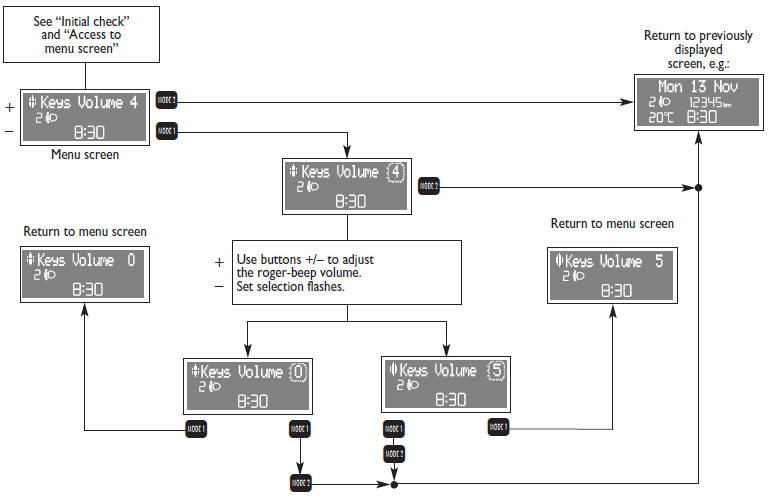 See also:
Normal Starting
NOTE: Normal starting of either a cold or a warm engine is obtained without pumping or pressing the accelerator pedal. Turn the ignition switch to theAVV (START) position and release it when the e ...
Operation
Each time the ignition key is turned to STOP, or PARK, the protection system will automatically immobilise the engine. When the key is turned to MAR to start the engine: 1) if the code is recognis ...
Headlight slant adjusting device
The car is fitted with electric headlight slant adjusting device working with ignition key to MAR and dipped beams on. When the car is loaded, it slopes backwards. This means that the headlight b ...