The volume of the roger-beep accompanying the activation of certain buttons can be adjusted according to 8 levels. The roger-beep can be adjusted and excluded. To adjust the volume proceed as follows: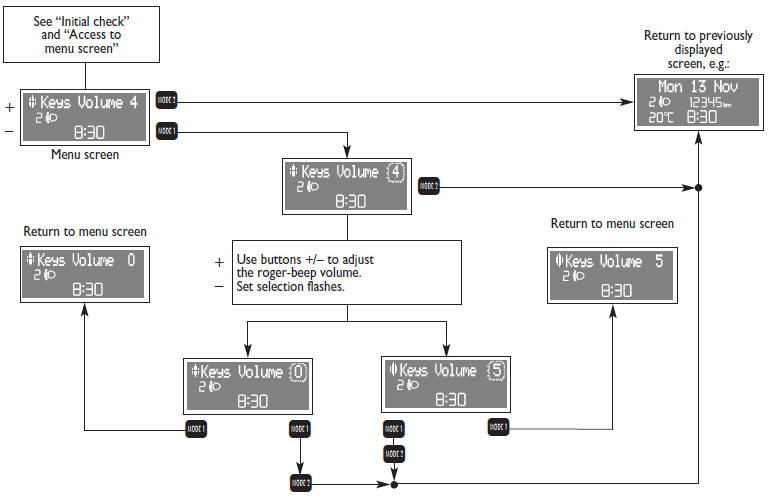 See also:
Door lockremote control
The remote control is built into the ignition key. Press button A-fig. 4 to lock and unlock the doors. Press button A to operate the system. LED B (where required) will flash while the transmitter ...
Water in diesel fuel filter
The warning light on the dial turns on (on certain versions a message is displayed on the reconfigurable multifunction display) when there is water in the diesel fuel filter. Turning the igni ...
Radio Operation
Pressing the top of the switch will УSeekФ up for the next listenable station and pressing the bottom of the switch will УSeekФ down for the next listenable station. The button located in the cente ...