Display messages can be shown in different languages (Italian, Dutch, English, Spanish, French, Portuguese, German). To select the required language proceed as follows: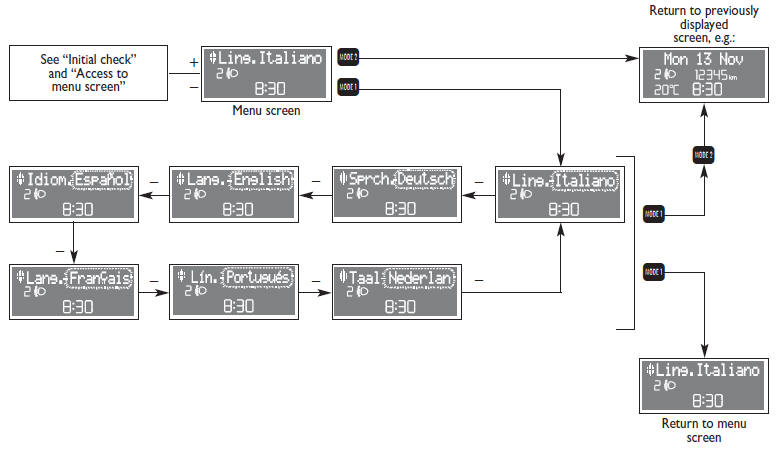 See also:
Capacities
(▲) For particularly hard climate conditions, we recommend use of a 60% PARAFLU UP and 40% demineralized water mixture. (❒) For particularly cold temperatures use SELENIA MULTIPOWE ...
Headlight slant adjusting device
The car is fitted with electric headlight slant adjusting device working with ignition key to MAR and dipped beams on. When the car is loaded, it slopes backwards. This means that the headlight b ...
4. Low Fuel Light
When the fuel level reaches approximately 1.0 gallon (3.8L) this light will turn on, and remain on until fuel is added. ...