Display messages can be shown in different languages (Italian, Dutch, English, Spanish, French, Portuguese, German). To select the required language proceed as follows: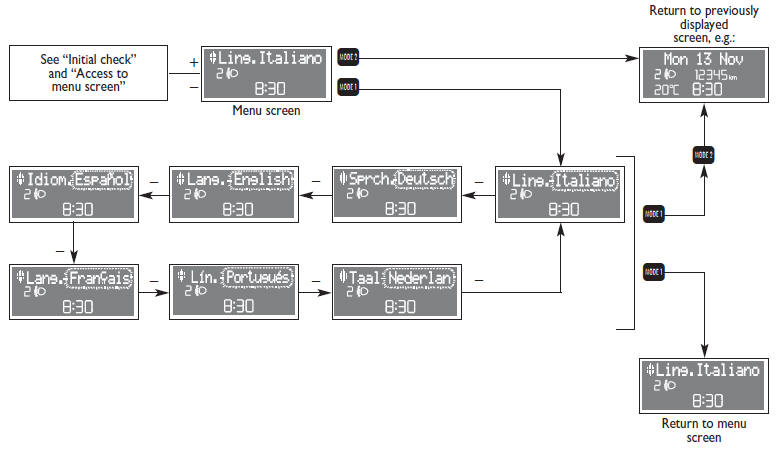 See also:
Fuel Filler Cap (Gas Cap)
The gas cap is located on the passenger side of the vehicle. If the gas cap is lost or damaged, be sure the replacement cap is the correct one for this vehicle. Fuel Filler Cap CAUTION! • Dam ...
"Smart washing" function
Pulling the stalk towards the steering wheel (unstable position) operates the windscreen washer; indeed, the latter comes into action automatically if the stalk is pulled for more than half a se ...
Traction Control System (TCS)
This system monitors the amount of wheel spin of each of the driven wheels. If wheel spin is detected, brake pressure is applied to the slipping wheel(s) and engine power is reduced to provide enh ...