Display messages can be shown in different languages (Italian, Dutch, English, Spanish, French, Portuguese, German). To select the required language proceed as follows: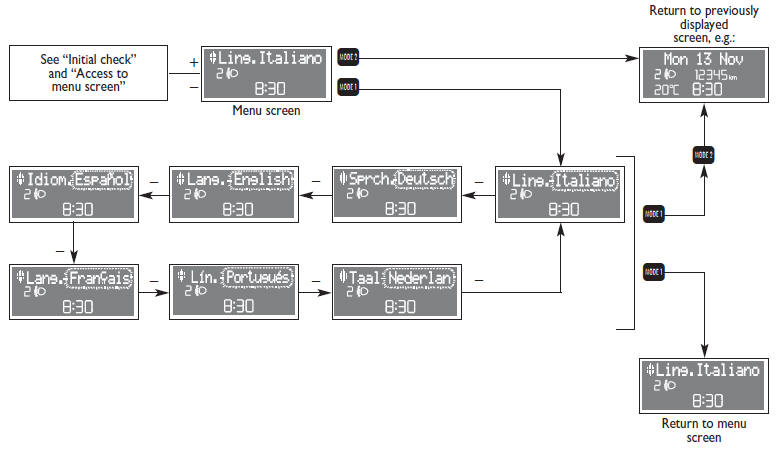 See also:
Adjusting the headlight beam
Proper adjustment of the headlight beams is of vital importance for your safety and comfort and also for the other road users. It is also a specific regulation of the road traffic code. To ensur ...
Service schedule
The scheduled service must be carried out every 20,000 km. (*) Or every 4 years for very demanding use (cold climate, idling in city traffic, dusty areas). Or every 5 years, regardless from th ...
Front fog lights
Contact Fiat Dealership to have front fog lights A-fig. 22 replaced. ...