Display messages can be shown in different languages (Italian, Dutch, English, Spanish, French, Portuguese, German). To select the required language proceed as follows: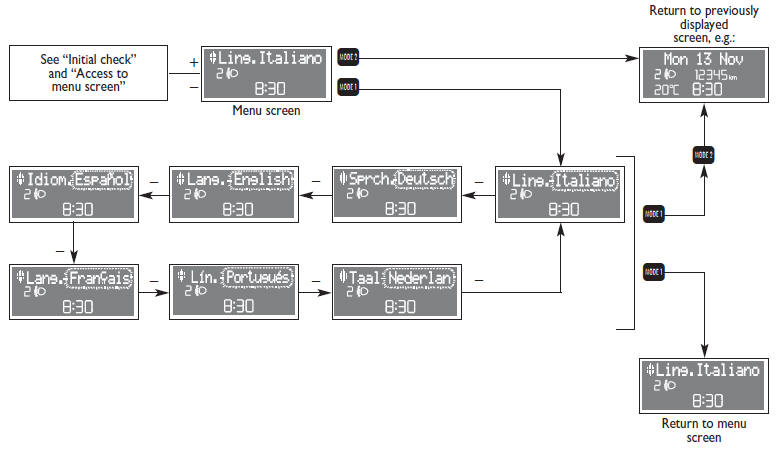 See also:
Publication Order Forms
To order the following manuals, you may use either the website or the phone numbers listed below. Visa, Mastercard, American Express, and Discover orders are accepted. If you prefer mailing your pa ...
Automatic Transmission – If Equipped
The automatic transmission and differential assembly are contained within a single housing. The fluid level in the automatic transmission should be checked whenever the vehicle is serviced. Opera ...
Radio
(Tuner) Introduction When the car radio is turned on, the last function that was selected before turning it off (Radio, CD, CD MP3, AUX) is activated. To select the Radio function when another aud ...