Display messages can be shown in different languages (Italian, Dutch, English, Spanish, French, Portuguese, German). To select the required language proceed as follows: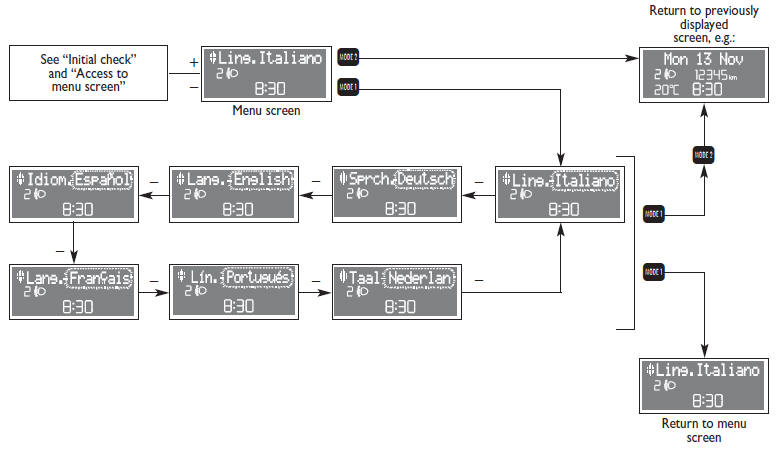 See also:
Climatic comfort
Knob (D) directs the air inside the passenger compartment according to five levels: air flow from central vents and side outlets; to warm the feet and keep the face cool ("bilevel" function) ...
Failure warnings
ABS failure If warning light lights up together with the message on the reconfigurable multifunction display (where provided) (see section "Warning lights and messages") this indicates a fault i ...
Enhanced Accident Response System
In the event of an impact causing airbag deployment, if the communication network remains intact, and the power remains intact, depending on the nature of the event the ORC will determine whether ...