The menu comprises a series of functions arranged in a "circular fashion" which can be selected through buttons + and - for access to the different select operations and settings (see examples "Lang." and "Date adjustm." below); for further details, also refer to "Access to menu screen" on next page.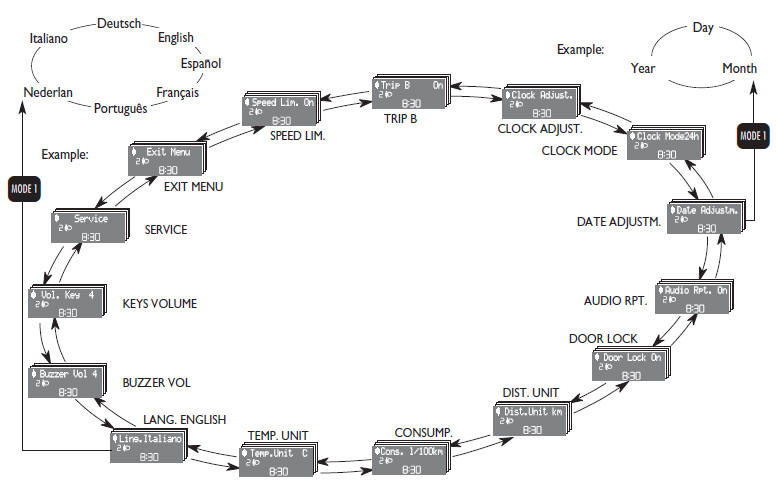 See also:
Steering
...
Set date (Date Adjustm.)
To correct the date (year - month - day ) proceed as follows: ...
Changing the battery
If required, replace the battery with a genuine spare part having the same specifications. If a battery with different specifications is fitted, the service intervals given in the "Service schedule ...