The menu comprises a series of functions arranged in a "circular fashion" which can be selected through buttons + and - for access to the different select operations and settings (see examples "Lang." and "Date adjustm." below); for further details, also refer to "Access to menu screen" on next page.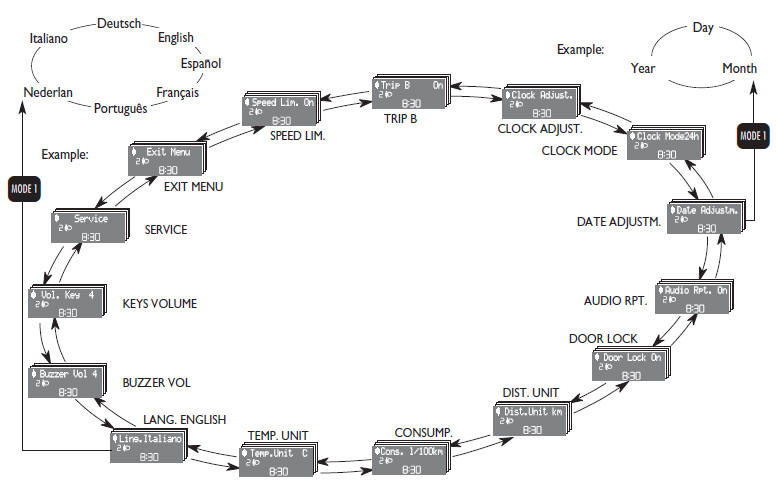 See also:
Children Too Large For Booster Seats
Children who are large enough to wear the shoulder belt comfortably, and whose legs are long enough to bend over the front of the seat when their back is against the seatback, should use the lap/s ...
Reactive Head Restraints — Front Seats
The front driver and passenger seats are equipped with Reactive Head Restraints. In the event of a rear impact the Reactive Head Restraints will automatically extend forward minimizing the gap bet ...
Petrol engines
Use only unleaded petrol. To prevent errors, the diameter of the fuel tank filler is too small to introduce a lead petrol pump filler. Use petrol with a rated octane number (R.O.N.) not lower than ...