The menu comprises a series of functions arranged in a "circular fashion" which can be selected through buttons + and - for access to the different select operations and settings (see examples "Lang." and "Date adjustm." below); for further details, also refer to "Access to menu screen" on next page.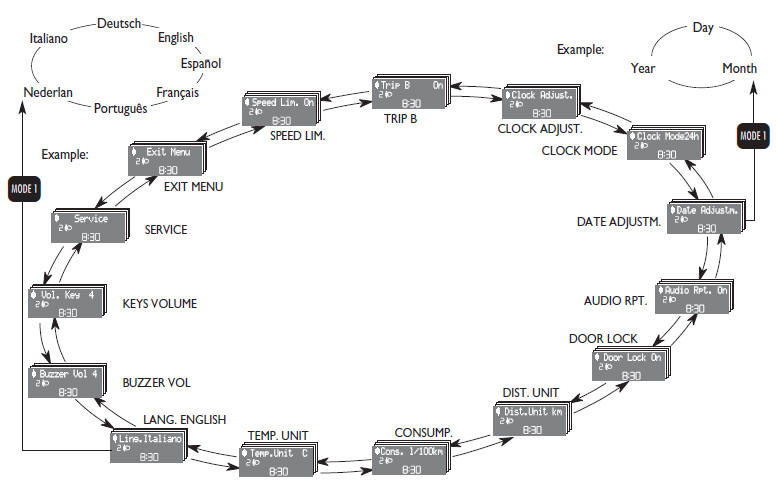 See also:
Driving Through Water
Driving through water more than a few inches/ centimeters deep will require extra caution to ensure safety and prevent damage to your vehicle. ...
Exhaust Gas
WARNING! Exhaust gases can injure or kill. They contain carbon monoxide (CO), which is colorless and odorless. Breathing it can make you unconscious and can eventually poison you. To avoid breath ...
Snow chains
Use of snow chains should be in compliance with local regulations. Snow chains should only be applied to the driving wheels (front wheels). We recommend using Lineaccessori Fiat snow chains. Check ...