The spare tire is stowed to the underbody below the cargo area.
1. Remove the plug located in the rear cargo area.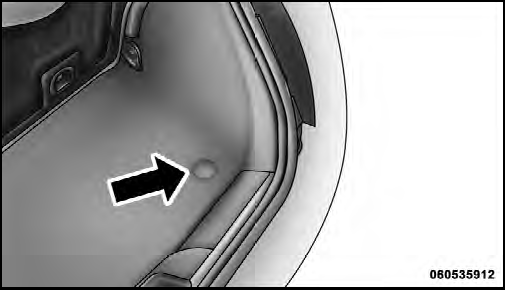 Winch Access Plug
2. Fit the wrench tool over the drive nut. Use the wrench to rotate the nut counterclockwise until the spare is on the ground with enough slack in the cable to allow you to pull the tire out from under the vehicle.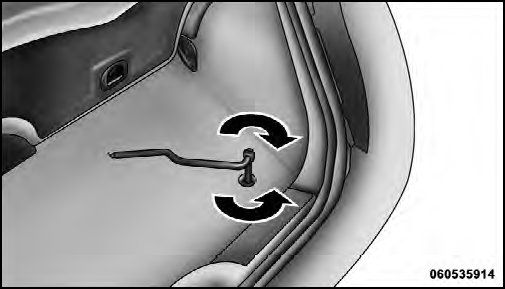 Lowering/Raising Spare Tire

CAUTION!
The winch mechanism is designed for use with the jack wrench tool only. Use of an air wrench or other power tools is not recommended and they can damage the winch.
3. Pull the spare tire out from under the vehicle.

Spare Tire
4. When the spare is clear, remove the knob or plastic molded nut by rotating it counter-clockwise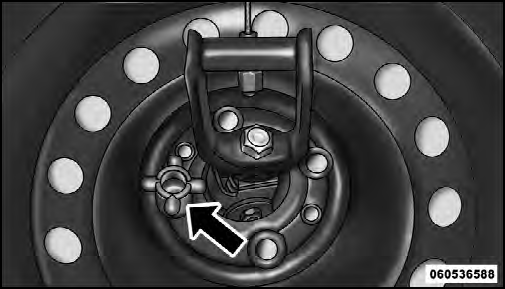 Plastic Molded Nut
5. Tilt the retainer at the end of the cable and pull it through the center of the wheel.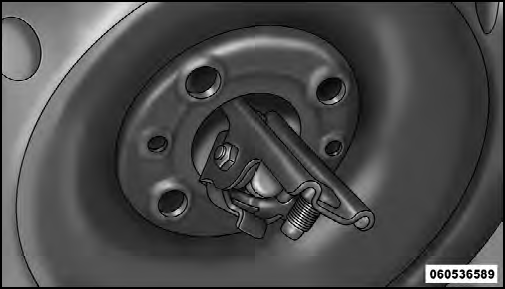 Retainer
See also:
General instructions
❒ When a light is not working, check that the corresponding fuse is intact before changing a bulb. For the location of fuses, refer to the paragraph УIf a fuse blowsФ in this section; ...
Tire Terminology And Definitions
...
Technology in action
In its various previous guises, the Punto has been renowned for a high level of exciting and innovative technology. It became the first car in the supermini sector to feature an in-built infotainm ...